– AMIR MOHAMED MESHAL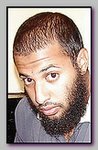 * Amir Mohamed Meshal, of Tintons Falls, New Jersey, was born in 1983 in USA. He dropped out from the local college. Amir Meshal tried, unsuccessfully, to join the Army and then he headed overseas to connect with his ancestral roots and find a decent job. One of his younger brothers is in the Navy.
In the summer of 2005, Amir Meshal, along with his mother and a brother, moved to Cairo, where he found work as a telemarketer.  
In 12/2005, a few months after his mother and brother returned to New Jersey, Amir Meshal told his family he had been working in Dubai as a tour guide but planned to move to Egypt, where the cost of living was lower and where he had worked previously. Instead Amir Meshal travelled to Somalia. It is most likely that in Cairo Amir Meshal got acquainted with Daniel Maldonado and joined him to Somalia.  
Amir Meshal was among dozens of people who fled the Ethiopian troops and headed toward the Kenyan border, in 01/2007, after the Ethiopian-Somali War, which breached out in 12/2006. 
Amir Mesha and several others, including Daniel Maldonado and a British citizen Mohamed Ezzouck, were arrested by the Kenyan military, then held by Kenyan, Somali and finally Ethiopian authorities, during which time he was questioned by FBI officials without an attorney or USA. consular official present, and found no reason for his continued detention, officials have said. It is unclear why Amir Meshal was in Somalia.
On 04/12/2007, Amir
Meshal was released from an Ethiopian secret jail and flown back to USA. On 05/25/2007 Amir Meshal was released without being charged without any restrictions.
.
* Related topics – 
–
PROFILE – MOHAMED AL-ATRISS
PROFILE -OMAR HAMMAMI – ABU MANSOUR AL-AMRIKI
***********************
Read more –
–
HOLT.HOUSE