OBAMA'S WARS
BOB WOODWARD – OBAMA'S WARS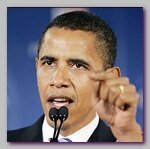 Bob Woodward, the former reporter of the "Washington Post" and one of the journalists who brought to public the Watergate affair in the early 70s', is on  rounds on TV for his new book "Obama's  Wars", scheduled for release on 09/27/2010. Woodward had access to key White House players over the in-fighting on the war in Afghanistan.
The book is full with juicy descriptions about the inner debate, some will say intrigues, and the personal conflicts in the close circle of President Barack Obama and the treetop of Obama's administration over the war in Afghanistan. In history from the dawn of political decisions making probably up to the end of humanity the bigger the dilemma is, the more crucial the decisions are, the more options there are – the more the inner struggle, ideologically, personally and practically are, including sharp personal disputes, in any political system, in any treetop of decision makers, in any leadership. In that aspect there is nothing new in Bob Woodward's book and things in the White House are normal as it can be.
The major story which comes out of the new book is that President Obama gave up in winning the war in Afghanistan. He gave up changing somehow the reality on the ground or in forming a new realistic alternative strategy to cope with Islamic terror and radicalization in order to prevent any achievements from Islamic militants, to protect USA allies in the Muslim world and to respond should a major terror attack strike the Western Democracies or US closest allies. The major impression from the sales promotion, advertisement and early interviews and leaks is that Obama's major concern is how to leave Afghanistan as soon as possible, a so called "exit strategy" and nothing else.
The book, when published in the coming days, will enlight the Taliban both in Pakistan and Afghanistan and boost their feelings that they already won the war against USA (see – Omar 09.08.10) and even more so that USA is in confusion without having any alternative strategy. The book will also endanger the current political leadership in the region since it emphasizes the determination of president Obama to really pull out USA army from the region. In the case of nuclear Pakistan the prospect of Islamic militants to obtain nuclear weapon is no longer an illusion but a possible reality.
Eventually the war in Afghanistan is a historical mistake. Having no alternative can turn the mistake to a disaster.
* Related topics – 





OBAMA'S LESSONS 






SHADOW OF VIETNAM 






KARZAI CRITICISES US






CONGRESS BLOCKS AID TO AFGHANISTAN






PETRAEUS'S MISSION 
********************
Read more
RIGHTPUNDITS