Saudi Arabia
'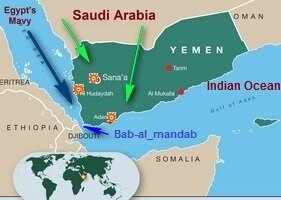 On early Thursday 03/26/2016 Saudi Arabia waged   "Operation Decisive Storm" against the Shia Houthi coup, backed by Iran ,  in Yemen and in support of legitimate President Abd-Rabbu Mansour Hadi.
A Saudi air campaign was… Continue reading →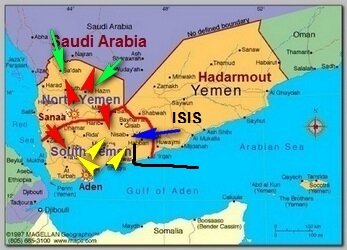 The Yemeni foreign minister Riad Yassin has called, on Monday 03/23/2015,  for Gulf Emirates to intervene to prevent the advance of Shia Houthi rebels, backed by Iran, into the south of the country.
The Houthis ousted President Abdrabbuh Mansour… Continue reading →
– AL QAEDA PLOT FOILED IN SAUDI ARABIA
Saudi authorities have announced, on Sunday 08/26/2012, they have foiled a "terror" plot by elements suspected of links to Al-Qaeda, and busted two extremist cells in Riyadh and Jeddah. Continue reading
Egyptian security arrested 3 Iranians for allegedly plotting to kidnap and murder Saudi Arabia's ambassador to Cairo, a legal advisor at the Saudi embassy in Cairo said on 05/01/2012.
Continue reading
– SECRET TALKS
A rare visit by Iran's intelligence chief to Saudi Arabia, on Monday 12/12/2011, sought to refute USA claims that Tehran planned to kill the kingdom's ambassador to Washington. Continue reading
A Canadian Shiaa Imam Usama Al-Atar who travelled to Saudi Arabia to perform the Hajj pilgrimage has been arrested, on Sunday 10/30/2011, in Medina, witnesses said.
Continue reading
– U.S EMBASSY IN RIYADH ISSUED TERROR WARNING
The U.S. Embassy in Riyadh, on Wednesday 09/28/2011, was advising U.S. citizens in the Kingdom of Saudi Arabia to exercise prudence and enhanced security awareness at all times. Continue reading
– HARIRI'S ASSASSINATION – SPECIAL TRIBUNAL LEBANON [STL]
The former Lebanese PM Rafik Hariri, a strong opposition to Syria and Hizbullah in Lebanon, was assassinated in a huge car bomb in the center of Beirut, on 02/14/2005. Continue reading
– SAMIR IBN ZAFAR KHAN
Samir ibn Zafar Khan, a USA citizen from Charlotte, North Carolina, was born in 1986 in Riyadh the capital of Saudi Arabia, to a family from Pakistani descent. Continue reading
– 113 SAUDI TROOPS KILLED ON YEMEN BORDER
The Saudi army has lost 113 of its members since the kingdom launched an offensive against Yemen's Saada Rebels in early 11/2009,a military commander said, on Thursday 01/21/2010. Continue reading