– IRANIAN PLOT AGAINST SAUDI AMBASSADOR IN CAIRO FOILED
–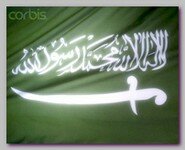 Egyptian security services arrested three Iranians for allegedly plotting to kidnap and murder Saudi Arabia's ambassador to Cairo, Ahmed Abdel Aziz al-Qattan, three months ago, a legal advisor at the Saudi embassy said on Tuesday 05/01/2012.
Advisor Sami Gamal Eddine said in a telephone interview that Egyptian officials informed Saudi authorities at the time but the Kingdom preferred to stay silent about the incident. Gamal Eddine said the plot was foiled three months ago and Egypt's ruling military council offered to tighten security for the Saudi ambassador but that the latter refused any increased protection.
He said a recent decision by Saudi Arabia to recall its ambassador to Cairo was based on "serious security concerns" against the embassy staff.
Gamal Eddine added that Saudi Arabia was concerned that protests in front of its embassy in Cairo last week could be exploited by a "third party" to attack the kingdom's diplomatic mission and its employees (see also the case of  Manssor Arbabsiar in Wahington in 10/2011).
A small group of Egyptians had protested against the detention of an Egyptian lawyer and rights activist Ahmed Mohammed al-Gazawi on arrival at Jeddah airport on 04/17/2012. Saudi Arabia said the man was detained after he was found with more than 20,000 Xanax pills hidden in his luggage. However, many Egyptians dismissed the claims, saying Gizawi was arrested for criticism of the Saudi government and awarded a sentence of one-year in prison and 20 lashes delivered against him in absentia.
In an interview with MB 1's "Thamina" (Eight) program, Ambassador Qattan pointed to a "third party" behind the protests in Cairo. "It is a minority [of about] 400 individuals who was possibly pushed and manipulated by a third party," said Qattan.
"If any embassy or consulate staff member was attacked, there would have been problems. The recalling of the ambassador was to protect the relations," he said, adding that only a "tiny minority" of the Egyptian people wants to damage the ties between the two countries.
* Related topics ; 
–
03/2012 -IRANIAN PLOT THWARTED IN AZERBAIJAN 
02/2012 -
ANOTHER IRANIAN LINKED PLOT FOILED IN SINGAPORE
****************************.
–