– DANGEROUS MILITANT ESCAPED LEBANON JAIL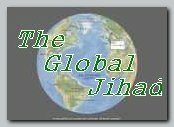 An Islamist militant, Taha Hajj Suleiman, has escaped from Roumieh high-security prison, in eastern Beirut, in the early hours of Tuesday 08/18/2009, after members of his group formed a human ladder, allowing him to scale a wall.
Prison guards were able to stop seven other members of his Al Qaeda-inspired group, Fatah al-Islam, from fleeing.  
Taha Hajj Suleiman was being held for his alleged involvement in a 15-week battle with the Lebanese army. Police described Suleiman as "dangerous" and said they had launched a search using helicopters and police dogs to try and find him.
Taha Hajj Suleiman, a Syrian national, was being held on charges of terrorism and bombing. He was captured the next day and put back in jail.  
.
* Related topics – 
–
07/2009 -ANTI U.N PLOT FOILED IN LEBANON 
03/2009 -HARIRI COURT OPENS AT THE HAGUE
.
***********-N-***********
Read more ;
–