– MORE BRITS HEADING TO SOMALIA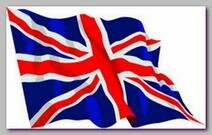 More and more young Britons are travelling to war-torn Somalia for "jihad training," prompting British intelligence chiefs to warn that the country is becoming a more popular "holy war" training ground, a local newspaper reported, on Sunday 09/13/2009.
The heads of the UK's top spy agency MI5 warned that at least 100 British citizens have gone to fight or train in Somalia since 2004 and the number increased each year.
A moderate Muslim leader from outside London, Sheikh Ahmed Aabi, told the paper he had heard of young men travelling to Somalia to join extremist groups.
The officials are particularly concerned about the number of people with no direct family connection to Somalia who are travelling there, noting that it has become an alternative base for Islamic radical groups like Al Qaeda and al-Shabab.
Although Afghanistan and Pakistan remain the main destination for British would-be jihadists, the paper said officials see Somalia as the next major challenge to combating terrorism under the guise of Islam (see – Londonstan).
"There is now a mixture of British people, from numerous backgrounds, who are heading out there and that is causing great concern" an official said.
A 21-year-old British Somali who blew himself up at a checkpoint in southern Somalia in 2007 was believed to have entered the country overland from Kenya.
The paper said a confidential report in 2002 identified 16 terrorism training camps in Somalia and that the USA claimed the network had expanded, reaching beyond the war-torn country's own borders into American's Midwest and Australia (see – Melbourne 09 Cell). 
.
* Related topics –  
–
02/2009 -SOMALI RADICALS 'IMPORT TERROR TO U.K'  
2009 -U.S'S  MINNEAPOLIS  NETWORK
.
***********N**************
Read more –
–