– 2 YEMENIS SADDIQ AL-ABBADI & ALI ALVI CHARGED IN U.S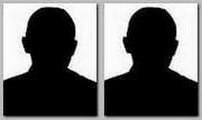 The US government, on 01/20/2015,  has charged two Yemeni nationals, Saddiq al-Abbadi, 36,  and Ali Alvi, 30,  for allegedly conspiring to murder Americans abroad, and providing material support to Al Qaeda, according to a complaint and arrest warrant.
Saddiq al-Abbadi and Ali Alvi were arrested in Saudi Arabia and extradited to the US, the US Justice Department said. .
The two Yemenis engaged in attacks against USA forces in Afghanistan in the summer of 2008, and had travelled in 03/2008 to Pakistan to train and fight with al-Qaeda, prosecutors said in the complaint.
Saddiq al-Abbadi & Ali Alvi also helped an American citizen join al-Qaeda, according to the complaint.
Originally filed under seal in 04/2009, the complaint describes a cooperating witness who travelled to Pakistan in 2007, Bryant N. Vinas ,  with the intention of "waging violent jihad" against the US, and who was able to join al-Qaeda in Pakistan with the help of Abbadi and Alvi.
The witness, who previously pleaded guilty to conspiring to murder Americans abroad, providing material support to al-Qaeda, and receiving military-type training from the group, told prosecutors of training in Pakistan's tribal areas in a basic weapons course and advancing to explosives and projectile weapons training, according to the complaint.
The complaint also alleges that a second confidential source who travelled from Saudi Arabia to Iran and then to Pakistan corroborated information about the two Yemeni defendants.
Tuesday's 01/20/2015 news came as the US also announced that another man, Wesam el-Hanafi (pic), had been sentenced to 15 years in prison in New York for "providing material support to Al Qaeda.
"Wesam el-Hanafi was deeply involved in supporting al-Qaeda both financially and by facilitating surveillance of a New York landmark to bring an attack to our homeland in our city," Preet Bharara, US attorney for the Southern District of New York, said.
"Today's sentence is a fitting punishment for these crimes and we will continue, with our law enforcement partners, to pursue punishment for those who provide and conspire to provide material support for terrorists."
Wasem el-Hanafi's codefendant, Sabirhan Hasanoff, to 18 years in prison in 2012.
Related topics :
12/2008 – ANWAR AL-AWLAKI PRESUMABLY KILLED IN YEMEN  
2015 – PROFILE – SHEIKH HARITH AL-NADHARI  
08/2012 – AL QAEDA PLOT FOILED IN SAUDI ARABIA 
2002 – EXTRAORDINARY RENDITION
************************ 
Read more ;
AL-JAZEERA  
MYDAILYNEWS  
WASHINGTONTIMES    
TIME.COM  
MORE-MYDAILYNEWS