– AFGHAN INSURGENCY POSSIBLY TO SPLIT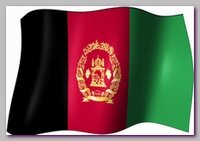 A delegation from a powerful Afghan militant group, Hezb-e-Islami, has met officials for talks in Kabul the government said, on Monday 03/22/2010.
Just few days after dozens of the Afghan Islamic insurgency from the Hezb-e-Islami, loyal to the controversial warlord Gulbuddin Hekmatyar. were killed in Baghlan province (see – Badghis 03.08.10), a team from the Hezb-e-Islami held talks with President Hamid Karzai, his spokesmen said.  It is the first confirmed direct contact between Mr Karzai and envoys of Gulbuddin Hekmatyar, who is wanted by the USA (see- Karzai's Peace offer).  
Observers say the talks in Kabul may only be preliminary but they come at a fluid time in Afghan politics, with a peace jirga or tribal gathering due to be held in a few weeks' time and a surge in USA-led troop numbers under way.
On Friday the former UN envoy to Afghanistan Kai Eide confirmed he had been holding secret contacts with top Taliban leaders for the past year (see – Kai's Talks).
The Hezb-e-Islami delegation is headed by a former Afghan prime minister, Qutbuddin Helal, who is deputy to Gulbuddin Hekmatyar, another former prime minister.
Among the group's reported demands are a pull-out of foreign forces from Afghanistan by this summer, a year ahead of a date indicated by USA President Barack Obama for any withdrawal to begin. They also want fresh elections within a year and a new constitution.
His group has battled NATO-ISAF and Afghan forces in Afghanistan's east and north for years, while the Taliban have led the insurgency in the south. Mr Hekmatyar has previously offered to negotiate with the government – on the condition that foreign forces leave the country.
* Due to growing pressure on the Taliban in Afghanistan, there are indications that the Taliban allied itself to its former rivalry – Iran in order to establish a new safe haven instead of FATA region in Pakistan (see – Talebans New Haven).   
.
* Related topics –  
–
03/2010 -BUDS OF SUCCESS IN AFGHANISTAN  
01/2010 -LOOKING FOR A WAY OUT FROM AFGHANISTAN
.
*********************
–
SUBMISSIONSERVICE