– ABDUL GHANI BARADAR CAPTURED IN KARACHI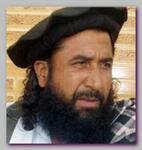 A top
Taliban
commander
Mullah
Abdul Ghani Baradar
was captured
several days ago
in Madarassa Khuddamul Quran – near the Nooriabad Industrial Estate some 45km (28 miles) from Karachi,
Pakistan
,
in a secret joint operation by Pakistani and American intelligence forces, according to American government officials, on Monday 02/15/2010 evening.
Mullah Abdul Ghani Baradar was the Taliban military commander and in charge on the financing system of the organization (see also – Arrests 10.18.09). He was arrested,

probably, on Monday 02/08/2010, along with several other militant figures.
.
According to Interpol, Mullah Abdul Ghani Baradar was born in 1968 and served as deputy minister of defense for the Taliban regime in Afghanistan before it was toppled, in 12/2001, in operation Absolute Justice. He has been subject to UN sanctions including a travel ban, an arms embargo and the freezing of assets. Mullah Abdul Ghani Baradar was reported to have engaged in an e-mail exchange with Newsweek magazine in 07/2009, in which he vowed to "inflict maximum losses" on US forces in Afghanistan.
The commander, Mullah Abdul Ghani Baradar, is an Afghan described by American officials as the most significant Taliban figure to be detained since operation Absolute Justice in Afghanistan started more than eight years ago. He ranks second in influence only to Mullah Muhammad Omar, the Taliban's founder, and was a close associate of Osama Bin Laden before The 9/11. Mullah Abdul Ghani Baradar
is now being interrogated by a joint Pakistani ISI and USA intelligence team (see –

The-Army)

.
It is not yet clear if he is talking, but officials said his capture could lead to other senior Taliban officials. The officials voiced hope he would provide the location of Mullah Omar himself.
The arrest was published because White House officials acknowledged that news of the capture became broadly known in the region. It is most likely that if Baradar has indeed any valid knowledge about Mullah Omar – Mullah Omar already changed his location as well as his ways of communication.
A Taliban spokesman Zabihullah Mujahid denied the reports, saying Mullah  Baradar was still in Afghanistan actively organizing the group's military and political activities.
Recently Abdul Ghani Baradar's influence in the Taliban was substantially weakened when he approached the Pakistani regime in order to negotiate possible financial and military "arrangements", which can be the reason he was in Karachi (see also – Enigmatic-Peace). It is therefore possible that his opponents in the Taliban tipped off the CIA in order to get rid of him (see – Kai's Talks).  
The Taliban loyal to Mullah Omar is just one of several groups, which, together, compose the Afghan insurgency. The other groups are effected only a little from Abdul Ghani Baradar's arrest.
Pakistan has freed Mullah Abdul Ghani Baradar, to enable him to play a pivotal role in back-channel talks with the USA, through the Pakistani Army, Asia Times Online reported on Friday 10/15/2010.
It is probably whom Gen. David Petraeus referred to when he said in London on Friday that NATO-ISAF has granted safe passage to Kabul for at least one Taliban commander to hold talks with the Afghan government. He said in London the move aimed to back President Hamid Karzai's efforts to reach out to the insurgents (see -Peace-Talks 10.06.10) .
.    
* Related topics –
–
02/2010 -17 PAKISTANIS KILLED IN A SUICIDE ATTACK  
02/2010 -33 KILLED IN KARACHI TWIN BOMBING 
.
*********************
Read more ;
–