INDIA LOOKING AFTER 2 MUMBAI ATTACK SUSPECTS
INDIA STILL LOOKING AFTER 2 MUMBAI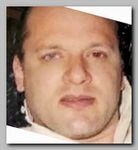 American jihadi David C. Headley not only unveiled the direct roles of Pakistan's ISI and JuD chief Hafiz Saeed in 11/2008 Mumbai Carnage but also gave crucial details about three accused — Maj Sajid Mir, aka Major Iqbal, Abu al-Qama and Abu Kahfa — while recognizing their voices when Indian interrogators played records before him of conversations between them and the terrorists during the strikes.
Of the three voices recognized by Headley, only Sajid Mir is in custody while Pakistani authorities nabbed another person Mazhar Iqbal calling him Abu Al Qama. Kahfa has not yet been arrested.

Headley told the team of National Investigation Agency (NIA) which questioned him in Chicago in 06/2010 that Mir, Al Qama and Kahfa were the ones guiding the mujahideed during the attacks at Nariman House, Taj and Oberoi hotels respectively.

Details and descriptions given by Headley also substantiated Indian investigators' claims that the Abu Al Qama, who is in a Pakistani jail in connection with the Mumbai Carnage, is not the actual Abu Al Qama India has been looking for (see also – PK Mumbai Indictment).

Headley told Indian interrogators that it was the ISI which had paid him $25,000 through army officer Major Iqbal (Maj. Sajid Mir) for India trips in July 2006 and also paid for the boat that the 10 jihadis used to travel from Karachi coast in 11/2008. Though the American terrorist got more money for his India mission, it had come through Lashkar-e-Toiba – LeT members (see – The-Network).

The interrogation report also mentioned that Jumaat-ud-Dawa – JuD chief Hafiz Muhammad Saeed was involved at each and every stage of the 26/11/2008 Mumbai mission, right from planning to execution through top Lashkar commander Lakhvi who used to brief him almost every day about the nitty-gritty of the operation.

Referring to ISI and Saeed's role, David Headley disclosed that LeT and ISI were virtually inseparable in their pan-Islamic terror agenda. He told the NIA team that he had found the same people at both ISI offices and LeT hideouts on several occasions during his visits to Pakistan.

Sources said Indian investigators also had information that ISI chief Ahmed Shuja Pasha had met one of the handlers of the Mumbai attack, Sajid Mir, visiting him in a jail in Rawalpindi.

"All this information has been shared by India with Pakistan through the multiple dossiers given to it," an official said.
* In his testimony against his former partner Tahahwar H. Rana, probably in the framework of his plea bargain deal (see – Coleman's Plea), David C. Headley said, on Thursday 05/24/2011, in a Chicago court
that the Mumbai Carnage of 11/2008 was coordinated by Lashkar-e-Toiba and the Pakistani Intelligence – ISI. He also said that they plotted to kill everyone at the Jyllands-Posten paper in Copenhagen, Denmark, that published the
Muhammad Cartoons, on 09/30/2005,
code-named the Mickey Mouse project
.
In a Chicago court, on Wednesday 05/25/200, David C. Headley identified Maj. Sajid Mir and a figure known as "Major Iqbal" as two of the handlers of the Mumbai Carnage perpetrators.
* Related topics –





12/2011 -9 CHARGED IN INDIA OVER 11/2008 MUMBAI CARNAGE






06/2010 -MATT WALDMAN'S REPORT






04/2009 -I.S.I PROVOCATION






12/2008 -MUMBAI CARNAGE INVESTIGATION REPORT  
**************************
Read more