– 3 AL QAEDA SUSPECTS ARRESTED IN GERMANY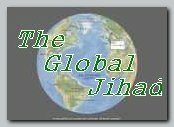 Three suspected members of the Al Qaeda terrorist organization were arrested in Germany, on Friday 04/29/2011 morning, officials said. The office of Attorney General Monika Harms said officers from the Federal Criminal Police Office arrested three terror suspects on Wednesday morning and that they posed a "concrete and imminent" threat. 
German Interior Minister Hans-Peter Friedrich said the arrests by "domestic intelligence services and foreign partner organisations" had averted a serious incident. The trio had been under surveillance for two weeks, prosecutors said. 
The three men arrested in and around Duesseldorf, all German nationals, had been under surveillance for some time, and that U.S. intelligence cooperated with German authorities in the investigation, said one U.S. official, who spoke with NBC News on condition of anonymity. The official added that the men had already put together "precursor chemicals" for a terror attack and were planning a "test run" on Friday morning. Although the test was postponed, German authorities decided to move in and arrest them, the official said (see also – Dusseldorf Cell ).
Rainer Griesbaum, a federal prosecutor, told a news conference, on Saturday 04/30/2011, that the trio, led by a 29-year-old Moroccan, identified as Abdeladim K., had planned to detonate their device in a crowded area but had not yet picked a target. Abdeladim K., whose real name is Abdeladim el-Kebir, attended an Al Qaeda training camp in FATA – Waziristan, Pakistan, in early 2010 and returned to Germany in 05/2010. He is believed to have been in regular contact with an allegedly high-ranking Al Qaeda official in the Afghan-Pakistan border region known as Younis al-Mauritani. 
The other two suspects are 31-year-old electrician identified as Jamil S., who holds dual German and Moroccan citizenship, and a 19-year-old with German and Iranian citizenship, Amid C., who was about to graduate from high school, and were recruited in Germany by Abdeladim el-Kebir. Jamil S. was tasked to arrange the financing of the attack and obtain identity papers for Abdeladim el-Kebir. Amid C. was responsible for ensuring encrypted communication. Abdeladim el-Kebir  was charged in a federal court in Karlsruhe on Saturday with membership of a foreign terrorist organisation.
The suspects had cheered Thursday's bombing in Marrakesh where 15 were killed, Griesbaum said (see – Marrakesh 04.28.11 ).
Germany's Der Spiegel news magazine reported on Saturday that the CIA as well as Morocco's intelligence agency had worked with German authorities on the investigation.
Bild newspaper reported that the Eurovision Song Contest, watched by more than 100 million television viewers, was a possible target. The contest will be held in the western city of Duesseldorf on May 14. 
During the course of the investigation, BKA – The German Federal Office of Criminal Investigation officials placed a Trojan virus to enable online surveillance as well as software that allowed the monitoring of voice calls on his computer. The arrests reportedly happened after investigators eavesdropped on the suspects planning a test. Previously, they had obtained chemicals that could be used for the construction of bombs. 
In 2010 a court in Dusseldorf convicted four militants who admitted planning "a monstrous bloodbath" with car bomb attacks on U.S. targets. They were known as the "Sauerland Cell" after the area of western Germany where they were caught. 
* Related topics ;
03/2011 -FRNKFURT  SHOOTING 

12/2010 -GERMAN POLICE RAIDED ISLAMISTS HOMES 

2009 -GERMAN TALIBAM MUJAHIDEEN – GTM 

12/2007 -GERMAN AL QAEDA CELL SENTENCED 
***************************** 
Read more ;