U.S INTEL' 'COMPROMISED' IN PAKISTAN
U.S INTEL' 'COMPROMISED' IN PAKISTAN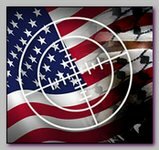 US intelligence officials have twice, after Abbottabad Raid on 05/02/2011, handed Islamabad tips about insurgent bomb-making factories, only to find them abandoned before Pakistani troops arrived, The Washington Post reported on Saturday 06/11/2011.
The vacated factories have led USA officials to question whether the information had been mistakenly leaked in recent weeks or whether the insurgents had been directly warned by Pakistan's powerful Inter-Services Intelligence (ISI) agency, according to the report.
Relations between the two long-time allies have been seriously strained since US commandos killed Osama Bin Laden, who had been living there undetected for years.
The US has been trying to bolster its relationship with Pakistan since Abbottababd raid, and the information sharing with Islamabad is part of that effort.
The Post said Pakistani officials were given surveillance video in mid-May
2011
that located two bomb-making plants in the remote tribal areas of North and South Waziristan.
But by the time Pakistani troops arrived on
06/04/2011
, the sites had been vacated.
A senior Pakistani military official said the USA had shared information about weapons storage facilities as well, but these had also been found empty. "There is a suspicion that perhaps there was a tip-off," the official told the newspaper. "It's being looked into by our people, and certainly anybody involved will be taken to task."
The head of CIA is now in a tour in Pakistan to discuss intelligence cooperation with
Pakistan (see also -Ambiguous Ties).
* Related topics ;








10/2010 -PAKISTAN BLOCKED SUPPLY TO NATO IN AFGHANISTAN






07/2010 -MORE EVIDENCE I.S.I BEHIND TERROR






07/2010 -PAKISTAN THE EPICENTER OF GLOBAL  JIHAD 

 
**********************************
 Read more