– 1 KILLED NEAR MOSQUE IN COPENHAGEN SHOOTING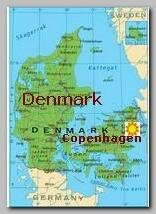 One person has died and another was wounded in a shooting near a Copenhagen Mosque on Tuesday 08/30/2011 (see also -Copenhagen 09.10.10 ).
Muslim Pakistani worshippers were celebrating Eid al Fitr to mark the end of the fasting month of Ramadan when the shooting occurred, Danish newspaper BT reported. Danish broadcaster TV2 quoted witnesses saying they had seen shots fired from a car driving by as people were leaving the Mosque.
 "I can confirm that one [person] is killed, and another is wounded," Copenhagen deputy police inspector Lau Thygesen said. "The incident is related to the people who were present in the Mosque, but does not necessarily have anything to do with the Mosque or prayers. It is probably an internal dispute between people of Pakistani origin," Thygesen told the newspaper Politiken. 
Witnesses told BT that gunfire broke out as worshippers left the Mosque. Up to 20 shots were fired. Police cordoned off the scene of the shooting, and an investigation was underway. 
* Related topics ;
07/2011 -NORWAY'S  

UTOEYA CARNAGE

 

12/2010 –

THE SWEDISH CELL

 
******************************
 Read more ;  
HERALDSUN