SPAIN ARRESTED AL QAEDA FIGURE "THE LIBRARIAN"
SPAIN ARRESTED AL QAEDA FIGURE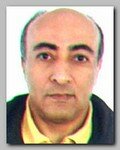 Spanish police, on Tuesday 03/27/2012, arrested a suspected member of Al Qaeda, known as "The Librarian", who was key to the terror group's internet propaganda and recruiting operations, officials said.
The suspect "Librarian" was arrested in the eastern city of Valencia "administered one of the world's most important jihadist forums", dedicated to recruiting and indoctrinating Islamic terrorists, Interior Minister
Jorge Fernandez Diaz
said.
The name of that forum and the suspect's name were not given, only that "The Librarian" initials, M.H.A. He was born in Amman, Jordan, with Saudi citizenship.
"He was known within the organisation as Al Qaeda's librarian," Fernandez Diaz said, without specifying what that term meant in this case.
The suspect worked at home "8 to 15 hours a day" for Al Qaeda and for two offshoots, MAGHREB al-Qaeda – AQIM and Al-Qaeda in the Arabian Peninsula – AQAP, the minister said. "He spread jihadist ideas and worked to recruit and arrange transportation of possible jihadists to Afghanistan and other countries where terrorism is very active," the minister said. "The Librarian" is married to a Spanish woman with whom he had a daughter, living in Spain, and is dedicated fully to his terrorist activities
The Interior Ministry said in a statement he was arrested as part of a probe that determined the man used the internet to distribute videos designed to encourage terrorist acts, the ministry said in a statement. Fernandez said the raid in which he was arrested was not linked to the case of the  Toulouse Shootings, France, in which a self-proclaimed jihadist killed seven people before being killed last week after a long standoff with French police.
The minister said the alleged killer in France, Mohammed Merah, became indoctrinated thanks to the work of people like the Valencia suspect but the cases were not related.
Spain says the Valencia arrest stemmed from a probe that began in 02/2011. The suspect was arrested at home on orders from an investigating magistrate in Madrid.
* Relared topics ;


08/2011 -ABDELLATIF AOULAD CHIBA ARRESTED IN SPAIN

08/2011 -JIHADI FORUM THREATS DAVID LETTERMAN

07/2011 -JIHADI ANIMATION TARGETS CHILDREN 
**************************