– IBRAHIM TODASHEV SHOT AND KILLED BY FBI IN FLORIDA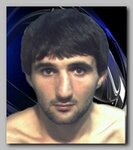 * Ibrahim  Todashev shot dead by an FBI agent at an apartment complex near Universal Studios in Orlando, Florida, early on 05/22/2013, was "about to sign a statement" admitting to a role, along with Boston Bombings suspect Tamerlan Tsarnaev, in an unsolved triple murder in Waltham, Massachusetts, on 09/11/2011 , the tenth anniversary of The 9/11, two people with direct knowledge of the case reported to the Media.
The three men who were killed had their throats slit and their bodies were left with cash and marijuana placed on top of them. The murder took place on 09/11/2011, the ten year anniversary of The 9/11.
Ibrahim  Todashev, 27, from Chechnya, was a lawful permanent resident holding a Russian passport, when he arrived in the USA in 2008 on a student visa, a senior U.S. official said.
Ibrahim  Todashev's name and phone number were recovered from the phone of the dead bombing suspect Tamerlan Tsarnaev. He and Tamerlan Tsarnaev both fought mixed martial arts in the name of Boston's Wai Kru gym, where one of the 2011 triple murder victims, Brendan Mess, also trained, according to a former fighter there and law enforcement officials. Also killed with Mess were Raffael Teken and Eric Weissman.
According to officials, Ibrahim  Todashev was initially being questioned about any role in the marathon bombing when it emerged he had connections to the gruesome murder. There is no indication Ibrahim  Todashev was tied to the bombing, sources familiar with the case said.
In the wake of the bombing, detectives developed DNA evidence linking both Tamerlan Tsarnaev and his younger brother Dzhokhar Tsarnaev to the triple murder scene
"He had been interviewed along with a number of other people in the apartment complex, but the interest in him was higher because of a couple of factors: He was in contact with Tamerlan Tsarnaev, he had been to Boston to visit him, and he was planning a trip to Chechnya," CBS News senior correspondent John Miller, a former FBI assistant director, reported.
The FBI went to question Todashev overnight after there were indications that he canceled that trip, Miller said. Todashev had been to Chechnya before.
During the interview with the FBI agent and in the presence of two Massachusetts State Police Troopers Ibrahim  Todashev "just went crazy," and pulled a knife, said state and federal law enforcement officials briefed on the latest strange twist in the investigation of the Boston Marathon bombing.
In 02/2010, Todashev had a run-in with the law in Boston when he was arrested after getting in a fight with strangers in which one witness said he was "clearly the aggressor," according to a police report.
According to a recent Florida police report, Ibrahim  Todashev was arrested, on 05/04/2013, and booked with aggravated battery for allegedly fighting with a father and son over a parking space in a mall parking lot in Kissimmee, Fla. Todashev had told police he fought in self-defense as the son "came at him swinging" after Todashev pushed the father. The father did not want to press charges, but the son did, the report said. Ibrahim  Todashev was released on $3,500 bond.
Despite a recent assault arrest, his immigration file was devoid of derogatory information, the official said.
* Related topics: 
–
03/2013 -EX US SOLDIER ERIC HARROUN FOUGHT IN SYRIA  
10/2012 -FEDERAL RESERVE BOMBING PLOT FOILED IN NEW YORK 
*****************************
Read more ;