– SULEIMAN & MUHAMMAD FLAYFIL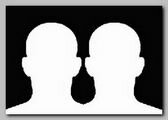 * Suleiman Ahmed Saleh Flayfil, born in 1973, a year before his brother Muhammad Ahmed Saleh Flayfil, were Bedouins from the Tarabeem tribe. The tribe is located in North-East Sinai and part of the tribe is living In Israel. The brothers Suleiman & Muhammad Flayfil lived in the small village of al-Medan, 10 km (6.2 miles) West of El-Arish. Both brothers were married with children.
The Bedouins in the area are, generally speaking, practicing Islam in a more traditional way and distance themselves from devotion or extremism. Their main occupation for generation is smuggling of goods from all kinds. The Sinai Bedouins developed an expertise to uncover and unload explosives from the hundreds of thousand of mines scattered in Sinai from the wars between Israel and Egypt. The explosives from the mines were sold, eventually, to who ever the buyer is. In the years of the Palestinian second Intifada – uprising, those old mines were the main source of explosives in Gaza, just across the EGYPTIAN border.   
According to their father, Sheik Ahmed  Flayfil, the two brothers Suleiman & Muhammad Flayfil turned to militancy already in 1995. It is not clear where and when they met with Ayad Said Salah, a Palestinian Hamas supporter from El-Arish and the future ring leader of the Hilton Taba Attack , who convinced them to join a terror cell he formed in order to attack Israelis. It is assumed that the brothers Suleiman & Muhammad Flayfil and Ayad Said Salah where active in the same Islamic social circle of El-Arish.
On the night of the Hilton Taba Attack , on 10/07/2004, Suleiman Ahmed  Flayfil drove the car bomb slammed into the entrance of the Taba Casino Hotel. He tried to leave the scene but their timed explosives went off prematurely and Suleiman Ahmed  Flayfil, with the ringleader Ayad Said Salah, were killed on the spot.
Muhammad Ahmed  Flayfil, who detonated the Ras al-Shitan car bomb 45 minutes later, managed to flee the scene. He reformed a new terror cell among the Bedouin Tarabeen tribe, that succeeded to carry out, 10 months later, on 07/23/2005 the similar Sharm Bombings .     
Muhammad Ahmed  Flayfil was killed, with his wife, by the EGYPTIAN police on 07/31/2005, about a week after the Sharm Bombings , in Ataqaa Mountains, West of Suez Canal.
 * Related topics ; 
–
02/2005 -RAS SUDR SHOOTOUT  
PROFILE -ABDULLAH RABAA & SALAMA SALEM 
PROFILE – NASSER KHAMIS AL-MALLAHI
************************************
Read more ;