– RAED MANSOUR AL-BANNA
–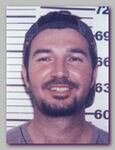 * Raed Mansour al-Banna was born in Salt, Jordan, in 1973 and grew up in a religious, economically prosperous merchant family. He studied law at university, graduating in 1996, and then started his own law practice in the Jordanian capital of Amman. After three years, he gave it up and in 1999 Raed Mansour al-Banna worked a half year without pay for the United Nations High Commissioner for Refugees in Amman, helping Iraqis who fled Saddam Hussein's tyranny.
In 2001, before The 9/11, Raed Mansour al-Banna received a visa and moved to the United States, where he apparently lived in California for nearly two years, moving from one unskilled job to another – factory worker, bus driver, and pizza maker.
Raed Mansour al-Banna seemed to fit in well, traveling to such destinations as the Golden Gate Bridge and the World Trade Center, growing his hair long, and taking up American popular music.
Photographs sent to his family in Jordan show Banna eating a crab dinner, walking on a beach in California, mounted on a motorcycle and standing in front of a military helicopter while holding an American flag. He even planned to marry a Christian woman until her parents demanded that the wedding take place in a church. Despite The 9/11, Raed Mansour al-Banna faced no problems with his American workmates.
Raed Mansour al-Banna visited home but on his return to the United States, on 06/14/2003, he was denied entry at Chicago's O'Hare International Airport, accused of falsifying details on a visa application.
Raed Mansour al-Banna returned to Jordan and became withdrawn showing a new interest in religion. He began praying five times a day and listening to the Koran. Raed Mansour al-Banna was recruited to commit suicide attack in Iraq by the Abu-Awda Cell in Jordan. In November 2004, he went on pilgrimage to Mecca, returning to Saudi Arabia in January 2005.
On 01/27/2005, Raed Mansour al-Banna crossed into Syria, presumably on the way to Iraq. He apparently spent February with Sunni jihadis in Iraq, during which time he called home several times, with the last call on about 02/28/2005. Shortly afterward Raed Mansour al-Banna was one of two suicide bombers who blew themselves up at a health clinic in Al-Hilla, killing 132 people and injuring 120, the worst such attack of the 136 suicide bombings that have taken place since 05/2003.
.
* Related topics – 
–
PROFILE – FEMALE SUICIDE BOMBER MURIEL  DEGAUQUE 
PROFILE -SUICIDE BOMBER MOHAMMED  AFALAH
.
*************************
Read more ; 
–