KABUL CONFERENCE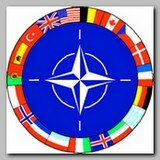 Delegates from more than 60 countries have arrived in the Afghan capital, Kabul, for a major conference on the country's security and development, scheduled to begin today, Tuesday 07/20/2010, with Hamid Karzai, the Afghan president, giving a speech to outline his government's plans to improve security and make good on pledges of reform.
It has been billed as the first step of the Afghan government's transition from dependence on Western backers to running the country alone. The conference marks for NATO-ISAF the beginning of the end to the Afghan war.  
There are also reports that Karzai will announce a plan for Afghan forces to take over security responsibilities in all 34 of the country's provinces by 2014, allowing USA-led NATO-ISAF forces to pull out.
NATO AND the US currently have 143,000 troops in Afghanistan, a number that will peak at 150,000 in the coming weeks.
Another issue on the agenda will be the Afghan leader's plan to offer jobs and cash to Taliban members in exchange for them laying down their weapons. That plan was endorsed at the last major conference on Afghanistan held in London, UK in 01/2010.
.
The conference is the first international meeting on the future of Afghanistan since operation Absolute Justice in late 2001 to be held on Afghan soil, and the ninth international meeting since the war began (see also – Afghan Ballet).
Ban Ki-moon, the UN secretary general, is jointly chairing the conference alongside Karzai. He has called for the Afghan president to unveil "concrete" steps to improve governance and promote national reconciliation (see -Jirga 06.05.10).
Afghan President Hamid Karzai is to ask for greater control of his country's multi-billion dollar aid budget at an international conference in Kabul. Key donors attending the Kabul conference hope meeting will deliver assurances that their aid is being spent where it is intended. Many Western nations are facing increased public pressure to justify their aid and military support to Afghanistan. Afghan Corruption is widely ranked as one of the world's most corrupt countries.
Among those also attending the Kabul meeting is Hillary Clinton, the US secretary of state, who arrived in the Afghan capital late on Monday. She had earlier visited neighboring Pakistan, where she announced the first part of a $7.5bn aid package for the country, including funds for the construction of two hydroelectric dams. Clinton said the funding was aimed at convincing Pakistanis that Washington's commitment to the country does not end with security (see -Clinton Comments).
Shah Mehmood Qureshi
, the Pakistani foreign minister, said the US aid package would bring important benefits for Pakistan."This relationship is beyond security," Qureshi said. "This is a relationship that improves our purchasing power, our quality of life". But Pakistan, not Afghanistan, is still the Terror Epicenter and pumping heart Global Jihad and international terror.
* Related topics – 





CONFERENCES SYSTEM






NATO SUMMIT 04/2008






VOICE FROM AFGHANISTAN 
**************************