MINNESOTA AL-SHABAB SUSPECTS 2007-10
MINNESOTA AL-SHABAB SUSPECTS
2007-2010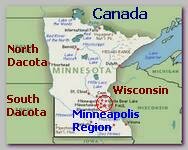 Abdiweli Yassin Isse, nick name Farhan, Worked at a money-wiring service in Minneapolis. He was charged in 10/2009 2009 with conspiring to kill others abroad. According to a court document and an interview with a friend, Abdiweli Yassin Isse planned to go to Somalia in 2007, but was unable to get the appropriate travel documents. Abdiweli Yassin Isse was spotted, on 10/08/2009, with Cabdulaahi Ahmed Faarax and others, at the US.-Mexico border crossing; authorities believe he is outside of the USA. His whereabouts is unknown to US authorities.
Abdikadir Ali Abdi was born in 1991. He lived in Hopkins, a suburb of Minneapolis, was sometimes seen praying at the Minnesota Dawah Institute, a Mosque in St. Paul. He left on 11/03/2008, according to a travel itinerary, with Abdisalam Hussein Ali and other members of the Minneapolis Network.

Abdisalan Hussein Ali was only a few months old when his family escaped Somalia, in 1989, in a makeshift wooden boat, seeking refuge at a Kenyan refugee camp, his mother said in an interview. One of 12 children, Abdisalan Hussein Ali arrived in Seattle in 2000 and later settled in northeast Minneapolis.
At Edison High School, he sold sneakers from his locker to help support his family. Stocky from lifting weights, he answered to the nickname Bullethead. Abdisalan Hussein Ali was elected president of the Somali Student Association at Edison and later, was a caseworker at the law firm Briggs & Morgan.
With dreams of becoming a doctor, Abdisalan Hussein Ali pursued a pre-med track at the University of Minnesota, majoring in chemical engineering. One night in 2008, after meeting with his mentor to discuss the MCATs, he was wrongly accused of robbing a Subway on campus. The incident left him bruised long after the charges were dropped, friends said. He left for Somalia on 11/03/2008 according to a travel itinerary, and has continued to communicate with friends in Minneapolis by phone and on Facebook.
Abdisalan Hussein Ali, allegedly, blew himself up in Mogadishu on Saturday 10/29/2011 (see – Mogadishu 10.29.11).
Farah Mohamed Beledi
, 26, 
remain at large and were last spotted crossing the San Ysidro border into Mexico on 10/08/2009, along with Abdiweli Yassin Isse  and
Cabdulaahi Ahmed Faarax
,
with tickets to Mexico City.
* Related topics –





08/2010 -AL-SHABAB FUND RAISiNG NETWORK CHARGED






11/2009 -8 SOMALI-AMERICANS CHARGED IN ABSENTIA






PROFILE -KAMAL SAID  HASSAN  
********************
 Read more