– ABDELHAMID ABOU ZEID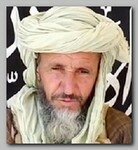 Abdelhamid Abou-Zeid, born in Algeria in the small town of Touggourt, 600 km south of the capital Algiers, in 1966. He became one of the most radical and violent leaders of MAGHREB al-Qaeda known also as Al-Qaeda in Islamic Maghreb – AQIM, who gradually extended his field of action in the Sahara, according to experts. 
In 1990, in the age of 24, Abdelhamid Abou-Zeid joined the local committee of the Islamic Front – FIS  and then switches to the armed activity in late 1991 in the beginning of the Algerian civil war.
Abdelhamid Abou-Zeid, also known as Abib Hammadou, went into hiding shortly after the attack on the barracks of Guemmar, in 11/1991. He was accompanied by his brother Bachir, who was killed by the Algerian army in 1995. Until the end of year 90s', he operates in the bush of Batna, in Eastern Algeria. 
In 2003, during the spectacular kidnapping of 32 European tourists in what was still known the Salafist Group for Preaching and Combat – GSPC  in Southern Algeria, Abdelhamid Abou-Zeid appears for the first time as an Assistant Chief of the kidnappers, Amari Saifi – Abderazak the Para. "The first pictures of him were taken by those hostages who have published them in the German media after their release," said Mohamed Mokeddem, a specialist of Algerian jihadist networks.
In 2006, when a quarrel broke out between Mukhtar Bilmukhtar, one of the principal leaders of the GSPC in the Sahara and the organization's supreme leader, and Abdelmalek Droukdal, also known as Abu Musab Abdul-Wadud,  installed in northern Algeria, Abdelhamid Abou-Zeid joined abdul Wadud in forming what became known as MAGHREB al-Qaeda and aligned the direction of the new group.
Since 2008 Abdelhamid Abou-Zeid has dramatically expanded his field of action, with great mobility, kidnapping of tourists in southern Tunisia (see – AUSTRIAN-COUPLE ) and opening the fronts of Niger and Mali which did not exist before.
As an assistant of the "Emir of the Sahara" Yahia Djouadi, Abdelhamid Abou-Zeid commanded one of the four battalions of MAGHREB al-Qaeda – the Tariq Ibn Ziyad Katiba (battalion), some 200 men, mainly Algerian, Mauritanian and Malian, well equipped and highly mobile, based mainly in northern Mali.
Two cases of kidnappings led by Abdelhamid Abou-Zeid ended badly:  the English tourist Edwin Dyer, killed in 06/2009 and the French Germaneau Michel, who died in summer 2010 (see – MAQ 07.24.10 ).
 * Abdelhamid Abou-Zeid was among 40 militants killed by Chadian troops, on Tuesday 02/26/2013, in the foothills of the Adrar des Ifoghas mountains in Mali near the Algerian border, said Ennahar, which is well connected with Algeria's security services (see -Mali Campaign). 
The report was not confirmed, initialy, by the French command in the region. But on 03/04/2013 France said for the first time that Abdelhamid Abou-Zeid is probably dead. 
Indeed, according to a statement carried by the private Mauritanian news agency ANI, on 06/16/2013, Abdelhamid Abou-Zeid has been killed in fighting with France. AQIM said the Algerian-born Abou-Zeid, died "on the battlefield defending Umma (the Muslim community) and sharia law." 
* Related topics –   
–
09/2010 -AL QAEDA CLAIMED ABDUCTION OF 5 FRENCHS   
09/2010 -MAURITANIAN FORCES KILLED 12 MILITANTS  
04/2010 -THE MAGHREB ALLIANCE  
01/2010 -MAGHREB AL QAEDA RENEWED ULTIMATUM
*************************
Read more ;  
BBC NEWS