FATIH T. – BERLIN
THE STORY OF FATIH T.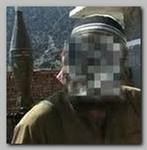 Fatih  T., born in 1985 into a well-integrated, middle-class environment in Steglitz-Berlin, is a son of Turkish immigrant family who practices a very moderate Islamic lifestyle. 
Fatih  T.'s father had a steady job, and Fatih  T. lived a life similar to most young Berliners, with a wide circle of mostly German friends and regular western teenager life. 
Fatih  T.'s focus on partying and hip-hop music led him to neglect his school work. But after being forced to change schools in 2003, he would go on to successfully obtain his high school diploma. A
fter graduating Fatih  T. worked at a local Burger King for a while and toyed with the idea of joining the armed forces. Science had been Fatih  T.'s best subject in school, and he eventually enrolled in the Technical University (TU) of Berlin to study industrial engineering.
Fatih  T.  began to appear in class with a beard and a prayer cap. He began to regularly attend the university's prayer room to meet with fellow believers. Within a short time, he adopted a very clear religiosity. Soon after Fatih  T. began to send to his friends video links to lectures held by the Salafist preacher Pierre Vogel. Fatih  T. found a new circle of friends among fellow Muslims.  Yusuf O., who was also born and raised in Berlin, was most likely in this group. In 05/2009 Fatih  T.  traveled with Yusef O. through Turkey to Iran and then to Pakistan.  There he moved to the tribal areas of FATA – Waziristan in order to join the German Taliban and become a fighter in the holy war. 
Fatih  T. gave his first propaganda performance as early as 09/2009.  In his first video, under the name "Abdel Fattah," he thanked members of the "German TalIban Mujahideen" (GTM), for their Ramadan donations from Germany.
In 04/2010 a video footage was distributed in the web allegedly produced by the "German TalIban Mujahideen" (GTM), A bearded jihadist named "Abdel Fattah al-Almani" (the German) appeared during several segments of the video. He carried a bazooka on his shoulder and trudged through the wreckage of a downed military helicopter in eastern Afghanistan in which 4 soldiers were killed.
Though the face of the German Islamist was pixelated and unrecognizable, his Berlin accent stood out clearly suggesting "Abdel Fattah al-Almani" was, probably, Fatih  T..
By the time the video surfaced on the Internet, a large part of the "German Taliban" was no longer alive. Eric Breininger, the convert Danny R., and Ahmet M., the former leader of the GTM, all died in 04/2010 during a gun battle with Pakistani soldiers. Another convert from Berlin, Thomas U. left the group, along with his pregnant wife, in late summer 2010 – both were arrested in 09/2010 in Turkey. They'd had enough of their life in Waziristan, and wanted to return to Germany (see also – Filiz Gelowicz).
In early 2011
a letter claiming to be from the "German Taliban Mujahideen" appeared on a Turkish-language Islamist website It stated that Fatih  T. a.k.a. "Abdel Fattah al-Almani" had been appointed as the new emir (commander) of the group.
* Related topics ;





10/2010 -GERMAN JIHADI ACTIVISTS KILLED IN PAKISTAN









PROFILE -HAYRETTIN  BURHAN – SAUERLAND






PROFILE -DENIS MAMADOU CUSPERT – ABU  MALEEQ





******************************
Read more