ASLAM AWAN
ASLAM AWAN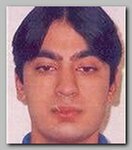 Aslam  Awan
is a Pakistani citizen, born in 1983, from Abbottabad.  His father Khushal Khan, lived in Britain in the 1970s and worked at a bank.
Aslam Awa spent several years living in Cheetham Hill, Manchester since arriving on a student visa between 2002 and 2007, according to sources. It is not clear when and where
Aslam  Awan became radicalized but he was not suspected with any radical Islamic activity before coming to the UK as a student.
While living in Manchester, in late 2006 Aslam  Awan managed to recruit for Al Qaeda a British citizens from Pakistani descent Abdul.Rahman. Aslam  Awan
became an external operations planner for Al Qaeda in Pakistan who was working on attacks against the West. He returned to Abbottabad, Pakistan, in early 2007. By contrast, his brothers remain in Britain pursuing respectable careers – they are a surgeon, a GP, a banker and a software engineer.
Aslam  Awan was part of a cell, which included also Umar Arshad from Manchester and Murad Iqbal, that traveled from Manchester to Pakistan, where security forces have been hunting them since 2008.
The most senior associate of the cell was a British Al Qaeda commander called Rangzieb Ahmed (see -Manchester Cell), who was connected to the July 7, July 21 2005 bombings in London and the Atlantic Airliners Plot.
Aslam  Awan, also known as
Abdullah Khorasani
, was killed, on 01/10/2012, by a USA UAV missile attack in FATA region near the town of Miranshah in the border province of North Waziristan (see also – Miranshah 04.22.11).
* Related topics ;


01/2012 -OBAMA CONFIRMS U.S REGULARLY STRIKES IN PAKISTAN

11/2011 -U.S DRONE KILLED 2 PAKISTANI MILITANTS

09/2011 -AMERICAN DRONE CRASHED IN PAKISTAN

08/2011 -23 MILITANTS KILLED BY A U.S DRONE IN PAKISTAN 
***********************************