BBC News
– 200 ISLAMISTS ARRESTED IN TURKEY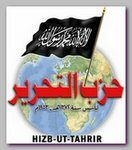 Turkish police said, on Friday 07/24/2009, they have detained around 200 suspected members of Hizb-ut-Tahrir, an outlawed pan-Islamist party, in an operation carried out in 23 provinces across the country on Friday. A statement made by Turkish police said that this operation is part of an ongoing investigation to track down members of the party.


Police said they have uncovered a number documents during the investigation that link those detained to the Islamist group.
It has not yet been determined if the group has been involved in any sort of violent terrorist attacks. The group claims its means are wholly peaceful.
Uzbekistan blames Hizb-ut-Tahrir for bombings in the capital in 2004, an accusation the group denies (see – July 2004 Attacks).
* Related topics –
08/2008 -3 INJURED IN ISTANBUL EXPLOSIONS 

07/2008 -6 KILLED IN ISTANBOUL ATTACK

 

 
***********-N-*************
Read more