USA
A former U.S. Air Force mechanic has been charged,on 03/17/2015,  with attempting to go to Syria to join I.S.I.S, authorities said. Tairod Nathan Webster Pugh, 47, whose last known address in the United States was in Neptune, New Jersey. was… Continue reading →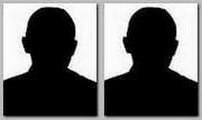 The US government, on 01/20/2015,  has charged two Yemeni nationals, Saddiq al-Abbadi, 36,  and Ali Alvi, 30,  for allegedly conspiring to murder Americans abroad, and providing material support to Al Qaeda, according to a complaint and arrest warrant.
Saddiq… Continue reading →
* Mufid Elfgeeh,  an American man from upstate New York was indicted, on Tuesday 09/16/2014, for allegedly providing material support to the Islamic State of Iraq and Syria ( I.S.I.S ) by recruiting members for the militant group.
Mufid… Continue reading →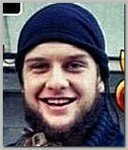 Moner Mohammad Abu-Salha, 22,  originally from Florida, also known as  'Abu Haraya Al-Amriki' believed to be the first American involved with suicide attack in Idlib province of Syria in 05/2014, fighting in the ranks of Jabhat al-Nusra .… Continue reading →
An American man, Douglas Arthur McCain, born in 01/1981  in Illinois, never stayed in one place long. Between 1997 and 2000, Douglas McCain attended two different high schools in the Robbinsdale Area School District. On 05/14/2014 he tweeted, "I reverted… Continue reading →
– CHRISTOPHER LEE CORNELL
Christopher Lee Cornell, born in 1994 is  from Cincinnati, Ohio,.In middle school and high school, Christopher Cornell had been a wrestler, his father said. Cornell graduated from Oak Hills High School in 2012, where he was a "typical student,"… Continue reading →

An American citizen,  Abu Dawud Al-Amriki, has carried out a suicide attack against Iraqi forces, I.S.I.S claimed on Tuesday 03/02/2015.
There was no independent confirmation of the report. But, if true, this would be the first time that a… Continue reading →
Three New York City residents — two with Uzbekistan citizenship, and one a citizen of Kazakhstan — plotted to travel to Syria to join ISIS militants and 'wage jihad,' the Justice Department announced on Wednesday 02/25/2015.
The men were identified as… Continue reading →
Ahmad Abousamra was born in 1981 in France, is of Syrian descent and has dual citizenship in the United States and Syria.
Continue reading
Khalid Ouazzani, a Kansas City businessman who swore an oath of allegiance to Al Qaeda in 2008 pleaded, on 10/07/2013, guilty to providing financial support to the group.
Continue reading