Cyber & Media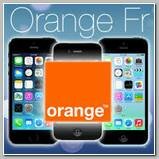 An Islamist Orange employee provided a terrorist group in France with a list of names, addresses and cellular and landline telephone numbers of personalities, including prominent French politicians such as Nicolas Sarkozy and Roselyne Bachelot, French Newspaper Le Figaro… Continue reading →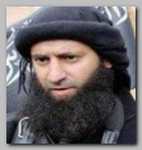 Al Qaeda's affiliate in Syria, Jabhat al-Nusra,  has been ordered by the jihadist network not to use the country to launch attacks on the West, the group's leader Abu Mohammed al-Julani (pic) has said. But his statements did include a… Continue reading →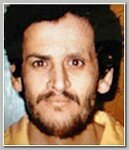 * Abu Muhammad al-Adnani al-Shami, born 1977 or 1978 near Idlib in Northern Syria. His original name is Taha Subhi Falaha, is the official spokesman and a senior leader of the Islamic State of Iraq and the Levant… Continue reading →
French broadcaster TV5Monde, on late Wednesday 04/08/2015, was shut down for several hours  after hackers claiming to be from the the Islamic state – I.S.I.S took over its channels and social media accounts.  The hackers cut transmission of the… Continue reading →
Ahmad Abousamra was born in 1981 in France, is of Syrian descent and has dual citizenship in the United States and Syria.
Continue reading
Al Qaeda leader Ayman Al Zawahiri has urged his followers to strike inside the US to "bleed America economically, according to a message posted on a website frequently used by the group on 09/13/2013.
Continue reading
Al Qaeda leader Ayman Al-Zawahri slammed U.S. treatment of hunger striking inmates at Guantanamo and said, on Wednesday 07/31/2013, the group would spare no effort to free them.
Continue reading
– JESSE CURTIS MORTON – YOUNUS ABDULLAH MUHAMMED
Jesse Curtis Morton of New York was born in 1979, converted to Islam, adopted the name Younus Abdullah Muhammed and was already known in the radical Muslim community of New York as a blunt outspoken speaker already in 2005. Continue reading
Police smashed a suspected terrorist cell on Monday 04/23/2012, after arresting five men during dawn raids in Luton.
Continue reading
– ZAWAHIRI IN A NEW FOOTAGE WARNS AGAINST NATO
Ayman Al Zawahiri, Al Qaeda leader, in a footage distributed in the web, on Wednesday 10/12/2011, has praised Libyan rebels for seizing Tripoli urging them to adopt shariaa law. Continue reading