France
French broadcaster TV5Monde, on late Wednesday 04/08/2015, was shut down for several hours  after hackers claiming to be from the the Islamic state – I.S.I.S took over its channels and social media accounts.  The hackers cut transmission of the… Continue reading →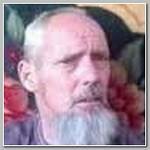 French commandos freed a Dutch hostage, Sjaak Rijke, from an al Qaeda-linked group AQIM in Mali in a pre-dawn raid on Monday 04/06/2015, more than three years after he was taken captive while on holiday with his wife,… Continue reading →
On 03/110/2015 evening  I.S.I.S distributed a footage  purportedly showing a child executing an 'Israeli spy.' Twitter accounts linked with ISIS had published a preview clip earlier in the evening with Muhammad Said Ismail Musallam, a 19-year-old Israeli from East… Continue reading →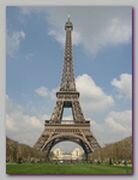 According to Christophe Crepin, a French police union representative, on Tuesday 01/13/2015, Investigations into the bloody Paris Terror Rampage suggest it was financed from abroad, was hatched as long as three years ago and involved a terrorist cell of as… Continue reading →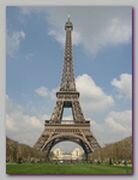 French police have arrested, on Monday 02/02/2015 night, 7 men and a woman suspected of recruiting fighters for Islamist militants in Syria, Interior Minister Barnard Cazeneuve said.
The arrests in the Paris and Lyon areas were not linked to the… Continue reading →
* Saturday 12/20/2014 – Tours stabing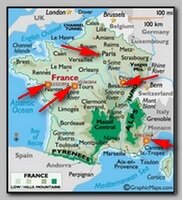 French police have gunned down, on Saturday 12/20/2014.  a knife-wielding assailant who allegedly attacked officers while shouting "Allahu Akbar -(God is great)" in Arabic.  
The man had injured three officers, two… Continue reading →
Amedy Coulibaly, of Senegalese descent and the only son among ten siblings,  was born in 02/1982, in a suburb of Paris, He had a history of violence dating back to his youth. He was convicted for a charge committed when… Continue reading →
– HAYAT BOUMEDDIENE
Born in 1988 Hayat Boumeddiene grew up in Val-de-Marne, to the south of Paris, and has six sisters and brothers.Her mother died in 1994 when she was still a young girl and she was put into foster care after… Continue reading →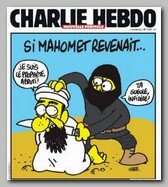 On Wednesday 01/07/2015 at about 10:30 AM, ,two masked gunmen, later identified as the brothers Said & Cherif Kouachi arrived to the offices of the Charlie Hebdo satirical weekly magazine at the time of the weekly editorial meeting at 10… Continue reading →
Said Kouachi (1) was born in 1980 and Cherif Kouachi (2) in 1982 in the 10th arrondissement in Paris to parents of Algerian descent.. When they became orphans, few years later, they were raised in a foster care in… Continue reading →