BBC News
– WOULD BE BOMBER JOHN T. BOOKER DETAINED IN U.S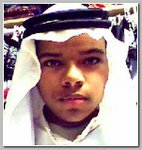 A 20-year-old U.S. man, John T. Booker, Jr., from Topeka, Kansas, was arrested in Kansas, on Friday 04/10/2015, for allegedly plotting a suicide bombing at the U.S. Army base Fort Riley, the Justice Department said.
John T. Booker, Jr. faces three federal charges that can bring up to life in prison for planning to detonate a car bomb in order to support the Islamic State militant group -I.S.I.S..
John T. Booker tried to join the Army on 03/15/2014, probably with the intent to commit an insider attack, was denied entry because of internet posts about "jihad", according to the criminal complaint. The complaint alleges, John Booker publicly posted on Facebook: "I will soon be leaving you forever so goodbye! I'm going to wage jihad and hopes that i die."
John Booker, who also goes by the name "Mohammed Abdullah Hassan," becomes the seventh individual to be charged with material support in the last 10 days, Reid reports.
Related topics ;
04/2015 – U.N – 25,000 fOREIGNERS JOINED ISLAMIST MILITANCY
03/2015 – MONER MOHAMMED ABU SALHA – US SUICIDE BOMBER
02/2015 – WOULD BE U.S JIHADISTS
2014 – WESTERN JIHADISTS
10/2010 – AMERICAN JIHADISTS
************************************
Read more ;