– 6 NATO TROOPS KILLED IN AFGHANISTAN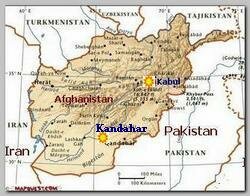 At least 6 NATO-ISAF troops have been killed during a wave of violence in some of the most volatile regions of Afghanistan, NATO officials have said, on Monday 01/11/2010.
NATO officials on Monday said that the dead included three Americans killed in southern Afghanistan, one French soldier who died in the northeast of the capital, Kabul, and two others whose nationalities were not officially given.
Colonel Wayne Shanks, a USA military spokesman, said the Americans died when they were caught up in a firefight with anti-government fighters during an "operational patrol".
The office of Nicolas Sarkozy, the French president, said the French soldier was killed in a clash in the Alasay valley, and another seriously wounded. Alasay valley had seen fighting last year between fighters and French troops under US-led NATO command.
NATO-ISAF and the USA have 113,000 troops in Afghanistan fighting Al Qaeda and Taliban-led fighters, who are aiming to overthrow the government.
Foreign troops have been in Afghanistan since, operation Absolute Justice, in 12/2001 when the USA and UK invaded the country in order to remove the Taliban, who were accused of harboring Al Qaeda operatives, from power.
But Taliban and Al Qaeda have both regrouped since then and continue to launch attacks. Barack Obama, the US president, is sending in 30,000 extra troops as part of his new war strategy, to try to turn the tide (see – Obama's Surge). Other NATO countries are sending thousands more as well, although some are scaling down.  
–
* Related topics –  
–
12/2009 -2 FRENCH JOURNALISTS SNATCHED BY TALIBAN  
12/2009 -8 CIA KILLED IN KHOST,  AFGHANISTAN
.
***************************
Read more –
–