– SIRAJUDDIN HAQQANI SPEAKS OUT IN VIDEO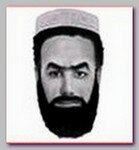 Al Jazeera has obtained, on Tuesday 01/19/2010, an exclusive interview with Sirajuddin  Haqqani, 40, the son of Jalaluddin Haqqani, the brother of Nasiruddin Haqqani and a senior commander fighting USA and NATO-ISAF forces in Afghanistan. Sirajuddin  Haqqani was the last capturer of the New York Times reporter David Rohde before he managed to escape, in 06/2009.
USA commanders have identified the Pakistan-based Haqqani network – widely believed to have ties with Pakistan's spy agency ISI – as one of the biggest threats to USA forces in Afghanistan.
The network, which was initially nurtured by the CIA, carries out attacks on foreign forces across the majority of Eastern Afghanistan. The US has put a $5 million bounty on Sirajuddin  Haqqani's head.
Sirajuddin  Haqqani's brother, Mohammed Haqqani, was killed, on Friday 02/19/2010, in a UAV missile attack in North Waziristan, probably aimed to kill him and not his brother.
** "The council also elected Sirajuddin Haqqani, who is known as Khalifa, the chief of Haqqani as deputy of the Taliban's leader," the Taliban spohseman told reporters, on 07/30/2015, in condition of anonymity.
* Related topics –  
–
01/2010 -TALIBAN LAUNCHED COORDINATED ATTACKE IN KABUL  
********************
Read more ;