– U.S CITIZENS IN YEMEN MY POSE THREAT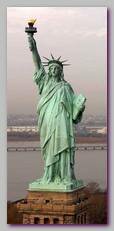 Some USA citizens suspected of training in Al Qaeda camps in Yemen, including dozens who converted to Islam in prison, may pose a serious threat to the United States, a report by a USA Senate committee, scheduled to be released on Wednesday 01/20/2010, said as the Security Council added the Yemen-based Al-Qaeda in the Arabian Peninsula – AQAP to UN blacklist.
Two groups of Americans based in Yemen are causing concern for USA counter-terrorism experts in the Gulf region, according to the report by the Senate Foreign Relations Committee staff.

Most worrisome is a group of up to 36 former USA convicts, who converted to Islam in prison and arrived in Yemen in the past year, ostensibly to study Arabic, the report said. Some members of the group have disappeared and it is feared they were "radicalized in prison and traveled to Yemen for training," the report added.
Another group includes nearly 10 non-Yemeni Americans who traveled to Yemen, converted to Islam, became fundamentalists and married Yemeni women so they could stay in the country, the report said.
This last group of people "fit a profile of Americans whom Al Qaeda has sought to recruit over the past several years," and most reside in Sanaa, Yemen's capital, the report said.
Instability in Yemen has prompted fears that Al Qaeda may exploit the chaos to strengthen its foothold in the poorest Arab country and plan attacks against USA and other targets. USA officials have said Umar Abdulmutallab, accused of attempting to blow up Flight-253, a Detroit-bound airliner, on 12/25/2009, was trained by AQAP (see also -Umar's Footage). 
.
But USA diplomats and law enforcement officials said they had no evidence yet that any of the Americans in Yemen had, indeed, received training, according to the report prepared by staff working for Senator John Kerry, the committee's Democratic chairman. "They (the U.S. officials) said they are on heightened alert because of the potential threat from extremists carrying American passports and the related challenges involved in detecting and stopping home-grown operatives," it said.


A second report by staff working for the committee's top Republican, Senator Richard Lugar, raised similar concerns about the turmoil in Yemen. It said hundreds of Yemeni veterans of the wars in Iraq and Afghanistan may be returning to Yemen "as Al Qaeda seeks to exploit the country's ungoverned spaces to plan and launch attacks."
Lugar's staff report also raised concern Yemen's government was "likely diverting U.S. counter-terrorism assistance" for use in its war against a tribal revolt in the country, situated at the southern tip of the Arabian Peninsula.
Al-Qaeda in the Arabian Peninsula (AQAP) and its two leaders, Nasser al-Wehaishi and Qassim al-Raimi, assumed to be killed on 01/15/2010 (see – Saada 01.15.10), who were also among 23 militants who escaped from a Sanaa jail in 2006 (see – Sanaa Escape), now face mandatory global asset-freezes and travel bans.
The UN Security Council committee's move followed The USA Department of Treasury decision to subject the group and its two leaders to USA sanctions.
AQAP, which claimed responsibility for the failed attempt to blow up the USA airliner, emerged a year ago after a merger of Al Qaeda's wings in Yemen and Saudi Arabia. 
.
* Related topics –  
–
01/2010 -ABDULLAH MEHDAR KILLED IN YEMEN  
U.S CONVERTS ENGAGED IN VIOLENT JIHAD  
.
*****************************


Read more –
=