– 2 SENIOR HIZBALLAH LABELED BY SAUDI AS 'TERRORISTS'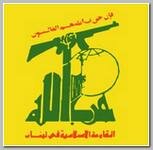 Saudi Arabia blacklisted, on 05/27/2015, two senior officials of the Lebanese  Shiite Hizbullah as "terrorists" for their involvement in spreading "chaos and instability" across the Middle East, the state-run Saudi Press Agency reported Wednesday.
SPA identified one as Khalil Youssef Harb and described him as the military commander in charge of Hezbollah's operations in the Middle East including the group's activities in Yemen.
The second listed Hezbollah official was Mohammed Qabalan, which SPA said had been convicted by an Egyptian court in absentia in 2010 for heading a terrorist cell that targeted tourist destinations in Egypt.
The U.S. treasury department hailed the latest move by Saudi Arabia, Al Arabiya News Channel reported. The Saudi decision imposes financial sanctions on the two commanders, including freezing their assets and banning Saudis from any dealings with them.
Saudi's interior ministry in March last year designated several Islamist organizations based in the kingdom and abroad, including the Iranian-backed Hezbollah, as terrorist groups.
Saudi Arabia has been leading a coalition of Arab states in air strikes on Houthis in Yemen, as part of a campaign to restore President Abdrabbu Mansour Hadi to power.
Hezbollah has repeatedly criticized Saudi Arabia over both its military operations in Yemen and its support for rebels in Syria.
Related topics :
–
03/2015 – YET ANOTHER SHIA-SUNNI WAR – YEMEN  
03/2015 – THE CONFUSION OVER THE BATTLE OF TIKRIT 
2012 – THE SHIITE ARC – MUSLIMS FRONT LINE  
2008 – ABYSS IN ISLAM 
**************************
Read more ;