– U.S LACKS FULL STRATEGY !?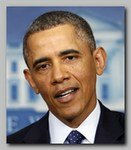 Acknowledging military setbacks, President Barack Obama, on 06/08/2015,  said USA still lacks a "complete strategy" for training Iraqi forces to fight ISIS. He urged Iraq's government to allow more of the nation's Sunnis to join the campaign against the Islamic State.
Nearly one year after American troops started returning to Iraq, four and a half years after the 'last American soldier',  allegedly,  left Iraq on 12/19/2011, after over 200,000 deaths, hundreds of thousands injured and over 1.5 millions fled Iraq, the country is totally divided between Kurds, Sunnis and Shiites, the economy in total destruction, a huge amount of weaponry and ammunition , enough to supply twice  the Iraqi Army to combat, fall to the hands of ISIS, there is a growing doubt whether the Iraqi Army, now comprised almost purely of Shiite soldiers is really willing to fight for the Iraqi state rather than their own Shiaa community  and the minorities suffer from ethnic cleansing,  President Barack Obama wou  to assist local forces. Obama  touted "significant progress" in areas where the U.S. has trained Iraqis to fight but said forces without U.S. assistance are often ill-equipped and suffer from poor morale.
Still, Obama indicated that simply increasing the number of Americans in Iraq would not resolve the country's issues. The U.S. currently has about 3,000 troops there for train-and-assist missions.  "We've got more training capacity than we have recruits," he said at the close of a two-day G7 meeting at a luxury resort tucked in the Bavarian Alps.
G-7 leaders invited Iraqi Prime Minister Haider al-Abadi to join them Monday for talks on the security situation in the Middle East. Obama and Abadi also met one-on-one shortly before the president departed for Washington.
In both public and private, Obama urged Abadi and his Shiite-led government to allow more Sunnis to fight ISIS. The White House has long blamed Iraq's sectarian divisions for stoking the kind of instability that allowed the militants to thrive.
Until last year, Russia had joined the U.S., Canada, Britain, Germany, France, Italy and Japan in the bloc of leading industrial nations. But those nations kicked Russia out last year as part of its punishments for actions in Ukraine. Now Russia is a foe and not a partner in stabilizing the Middle East. Furthermore – there is a lack of strategy to handle Syria, Libya, Yemen, Lebanon and the Sunni-Shia wars all over the Middle East . Many in Obama's Administration still prefer to focus on the traditional Israeli-Palestinian conflict.
———-
* Indeed, on 06/10/2015 President Obama made the decision  to send up to 450 military advisers to Iraq to help train local forces fighting Islamic State.  The troops will be deployed to the Taqaddum military base in Anbar province mostly already seized by I.S.I.S.
Related topics :
–
05/2015 – ISLAMIC STATE OVERSHADOWS THE MIDDLE EAST 
03/2015 – THE CONFUSION OVER THE BATTLE OF TIKRIT  
03/2015 – OPERATION 'DECISIVE STORM'  
2010 –  ETHNIC IRAQ
*************************
Read more ;
ALARABIYA
BBC NEWS
MORE BBC NEWS