BBC News
– ISRAELI ARAB FAMILY JOINED ISIS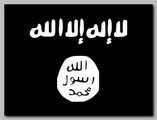 An Israeli Arab family of five from Sakhninת, in the Galilee, Northern Israel, is feared to have joined Islamic State [Daesh] in Syria, as efforts continue to track down their whereabouts.
The couple and their three children, the youngest of whom is 18 months old, first traveled to Turkey and before attempting to enter Syria, according to the report by Israel Radio on Monday 06/22/2015. Since that point, all contact with the family has been lost.
Only several days prior, the family traveled to Romania to attend the graduation of a relative living there. There are suspicions that they were influenced during that trip.
Related topics ;
03/2015 – ALLEGED ISRAELI ARAB SPY, SAID ISMAIL MUSSALAM, EXECUTED
03/2015 – ISRAELI JIADISTS
02/2015 – ISRAELI SPY MOHAMMAD SHAWRABA
12/2014 – AN ISRAELI ISIS CELL OF 7 UNCOVERED
**********************
Read more ;