– ISRAELI SPY MOHAMMAD SHAWRABA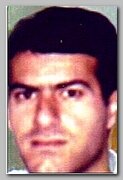 Mohammad Shawraba (or – Shorba), born in 1972,  originally from the small village of Mahruna, in Southern Lebanon, is a Shiite Muslim and was a senior security and intelligence official in the 'Operation-Abroad' apparatus of the Lebanese Hizbullah. According to a source,  who spoke to AFP on condition of anonymity, Mohammad Shawraba was in charge of Hezbollah's "unit 901", which coordinates the group's foreign operations. he lived in the recent years in Hezbollah's south Beirut stronghold but travelled frequently abroad (see also – Secret-War ).
By late 12/2014 local newspapers in Lebanon  published unconfirmed reports that a high-level Hezbollah member had been spying for Israel, identifying the suspect as Mohammad Shawraba (Shorba). Referring to Mohammad Shawraba's arrest an unnamed source told AFP, on 12/25/2014 –  "This member sabotaged some five security operations that Hezbollah had been planning abroad against Israeli-linked interests," the source said. Mohammad Shawraba has reportedly confessed to spying for Israel since 2007, when he was recruited by Mossad during an overseas trip.
Some reports have indicated Mohammad Shawraba was involved in the deaths of at least two of the group's leaders — top military commander Imad Mughniyah , who was killed in a Damascus car bombing in 2008, and senior Hizbullah commander Hassan al-Laqees, who was gunned down in Southern Beirut in 2012. Hezbollah busted Mohammad Shawraba after five attempts to carry out operations against Israeli targets to avenge Mughniyeh's 2008 assassination,  including the assassination of former prime minister Ehud Olmert, were botched, a Israeli intelligence source said to a local newspaper in Israel.  According to a source, Mohammad Shawraba informed Israel in 2012, which relayed the tip to Bulgaria's Burgas Bombing investigation of the Burgas Bus Bombing. .Hezbollah launched a probe that eventually led to Mohammad Shawraba's arrest
According to Hizbullah's leader Hassan Naserallah confirmation, on 01/15/2015, in a three-hour interview with the Lebanon-based Al-Mayadeen TV station, that a senior Hizbullah operative  was detained, already in 08/2014, over spying for Israel and the USA.
Related topics ;
10/2013 – MOJTABA AHMADI, THE HEAD OF IRAN'S CYBER WARFARE, KILLED
 05/2013 – ANOTHER HIZBULLAH LINEUP UNCOVERED IN NIGERIA
06/2012 – 3 MORE HIZBULLAH OPERATIVES SPIED FOR U.S & ISRAEL
06/2011 – 4 HIZBULLAH INDICTED WITH HARIRI'S MURDER
**********************
Read more ;
DAILYMAIL                                               INTELNEWS
ISRAELNATIONALNEWS                        RICHARDSIVERSTEIN
IBTTIMES                                                    YNETNEWS
DAILYSTAR