PAKISTANI TALIBAN THREATENS US AND EUROPE
PAKISTANI TALIBAN THREATENS US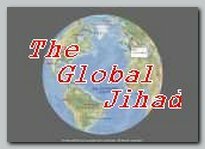 The Tehrik-e-Taleban, the Pakistani Taliban, on Friday 09/03/2010, threatened to launch terror attacks in the US and Europe "very soon" according to news reports.
The warning by
Qari Hussain Mehsud
, a senior leader and mentor of suicide bombers,
told Reuters by telephone from an undisclosed location.

 

The threat
came after a renewal of militant violence in the region this week (see – Qyetta 09.03.10) and
piling pressure on a US-backed government overwhelmed by the flood crisis in Pakistan.
* Related topics –  








07/2010 -104 KILLED IN MOHMAND, PAKISTAN






07/2010 -PAKISTAN FORMED SPECIAL ANTI-TERROR FORCE 
***************************
Read more