– 13 PALESTINIAN GROUPS VOW ATTACKS AGAINST ISRAEL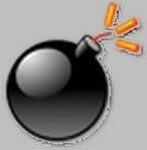 More than a dozen Palestinian militant groups in Gaza Strip, on Thursday 09/02/2010, the very same day that Israel and the Palestinian Authority resumed direct peace talks in Washington sponsored by USA, pledged to step up joint and separate attacks on Israeli targets to foil Israeli-Palestinian peace negotiations.  
"The factions agreed that all means are open to the Palestinian resistance to deal with Israel in the coming phase," Abu Obaida, spokesman of the Hamas armed wing, read a statement of the Gaza- based groups in a press conference held in the Gaza Strip. 
On Tuesday, Hamas militants killed four Israeli settlers near the West Bank city of Hebron (see – Hebron 08.31.10). The next day, Hamas claimed responsibility for another drive-by shooting in which two Israelis were injured near Ramallah. 
Armed groups, including the Islamic Jihad movement, the Popular Front for the Liberation of Palestine (PFLP) and the Democratic Front for the Liberation of Palestine (DFLP), who participated in the conference, blamed the Palestinian leadership for accepting the negotiations without an Israeli commitment not to continuing Jewish settlement in the occupied Palestinian territories.  
On 08/30/2010 the factions met "and agreed to bring the Palestinian resistance into an advanced phase of high-level coordination for effective work against Israel," Abu Obaida said. 
"The escalation comes to reject all shameful projects that include dangerous concessions and to stand against all conspiracies that target the Palestinian rights through playful negotiations," he added. 
The statement also called on the Palestinian Authority to stop cracking down against Hamas supporters, the number of arrest of Hamas activists increased in the wake of the attacks on the settlers. Hamas said that up to 550 supporters had been arrested during the last couple of days. 
Hizbullah in Lebanon described the talks as "born dead" and bound to fail and Iran described the
Arab Peace talk participants 'traitors'
. 
* Related topics – 
07/2010 -3 TERROR SUSPECTS ARRESTED IN SINAI

   
*************************
 Read more ;