SHAHZAD WITH HAKIMULLAH MEHSUD IN NEW VIDEO
SHAHZAD WITH HAKIMULLAH MEHSUD IN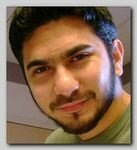 Faisal Shahzad, the man behind the failed Times Square Plot, on 05/01/2010, is seen in a new , distributed in the web on Friday 07/23/2010, along with Pakistani Taliban leader Hakimullah Mehsud, with the two shaking hands and hugging each other.
The Pakistani American had following his arrest claimed that he had met Mehsud and a host of other radical leaders but investigators had then said they were yet to verify his claims.
The video that has now emerged shows a man who appears to be Faisla Shahzad shaking hands with Hakimullah Mehsud and then embracing him.
The footage, which is on the Sky News website, features an audio track of Shahzad saying, "Today, along with the leader of Tehrik-e-Taleban Pakistan Hakimullah Mehsud and under the command of Amir al-Mumineen Mullah Omar Mujahid (may Allah protect him), we are planning to wage an attack on your side, inshallah (with god's will)".
* Related topics – 









06/2010 -FAISAL SHAHZAD INDICTED IN NEW YORK





***************************
Read more