BBC News
– FRENCH S.F KILLED MALI MILITANT ALI AG WADOSSENE
–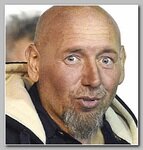 * Ali Ag Wadossene, a senior member of MAGHREB al-Qaeda  (AQIM), was killed by French Special Forces in Northern Kidal city, a French army statement said on Wednesday 07/08/2015.. Ali Ag Wadossene was said to have been freed in exchange for the release of Frenchman Serge Lazarevic., abducted by AQIM in 2011 and was released from captivity in 12/2014.Two other militants were captured in the operation, the statement  added.
France sent troops to Mali in January 2013 to prevent the militants from over-running the capital, Bamako.
Ali Ag Wadossene and another militant, Heiba Ag Acherif, were jailed in Mali for allegedly being involved in his abduction.
Mali's government confirmed at the time that  Ali Ag Wadossene was one of four militants who had been freed in return for Mr Lazarevic's release.
Read more :
04/2015 – DUTCH HOSTAGE FREED BY FRENCH COMMANDO  
07/2013 – THE BODY OF HOSTAGE PHILIPPE VERDON FOUND IN MALI
02/2013 -14 FOREIGNERS ABDUCTED BY ISLAMISTS IN THE SUB SAHARA 
07/2012 – TINBUKTU SUFI SHRINE DEMOLISHED BY JIHADISTS
 ———————–
Read more ;