– AUSTARLIA & U.K WARNED AGAINST VISITING MANILA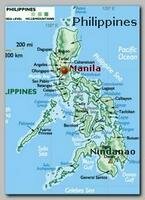 Foreseeing an "imminent" terror attack in Manila, Australia and Britain have warned, Tuesday 11/02/2010, their nationals against traveling to the Philippines. 
A travel advisory issued by the Australian Department of Foreign Affairs & Trade on Tuesday said it had received "reliable reports indicating that terrorist attacks may be imminent in Manila, including places frequented by foreigners, such as large shopping malls and convention centers."It also warned of possible attacks in markets, Embassies, clubs, hotels, restaurants, cinemas, public transport, schools and major sporting events in the Philippines.  
It advised Australians to "exercise a high degree of caution" in that country and to frequently check media reports on possible new security risks. Similarly, Britain's Foreign & Commonwealth Office published an updated travel advisory on Tuesday alerting its citizens against a "high threat" from terrorism through the Philippines, where al-Qaeda-linked militants operate in the country's southern region of Mindanao (see also -Mindanao 03.27.09 ).
* Related topics-  
09/2010 -ABDuKARIM SALI KILLED IN THE PHILIPPINES  

04/2010 – 3 ABU SAYYAF KILLED IN ISABELA CLASHES  

03/2010 –

7 ABU SAYYAF MILITANTS KILLED IN THE PHILIPPINES
*************************************
Read more ;