3 CHARGED IN SAN DIEGO WITH SUPPORT TO TERROR
3 CHARGED IN SAN DIEGO WITH SUPPORT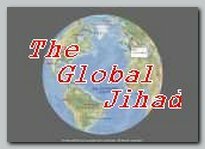 A federal grand jury has indicted, on Tuesday 11/02/2010, three San Diego men with providing money and other support to the Somalia-based terror group al-Shabab. Federal agents arrested the men this week following a lengthy investigation by the Joint Terrorism Task Force (see also – Swedes 10.15.10).
The indictment alleges that Basaaly Saeed Moalin, 33, Mohamed Mohamed Mohamud, 38, and Issa Doreh, 54, conspired to provide material support to a terrorist organization, and also conspired to kill in a foreign country (see -Shabab US Funding).
Among the evidence cited in the indictment is a 2008 phone conversation between Basaaly Saeed Moalin, the ringleader, and al-Shabab military leader Aden Hashi Farah Ayrow. Ayrow allegedly told Moalin: "It is time to finance the jihad." A short time later, defendant Moalin allegedly told his co-defendant Mohamed Mohamed Mohamud to hold back 20 or 30 trusted people at the mosque to tell them to contribute money.
The indictment details another phone conversation in 2007, when Basaaly Saeed Moalin allegedly advised Issa Doreh that "one dollar a day per man" was needed for the forces. The indictment further alleges that Moalin provided a house in Somalia, knowing the house would be used to kill people in a foreign country.
The indictment alleges that after Mr Ayro's death, on 05/01/2008, the conspirators continued to transfer money from San Diego to Somalia "to fund terrorist activities".
Officials said FBI agents arrested Basaaly Saeed Moalin on Sunday 10/31/2010 at San Diego International Airport, shortly before he was scheduled to board a flight. The next day the other two suspects were arrest in San Diego.
Basaaly Saeed Moalin was arraigned Tuesday in federal court. The other two men are scheduled to be arraigned Wednesday.
* Related topics –  








11/2009 – 8 SOMALI-AMERICANS CHARGED IN ABSENTIA








******************************
 Read more
DAILYTELEGRAPH