ABDEL SHEHADEH HELD IN NY WITHOUT BAIL
ABDEL SHEHADEH HELD IN NY WITHOUT BAIL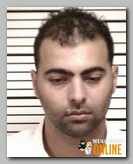 Abdel Hameed Shehadeh, 21, accused of lying about a failed plot to join the USA military and team up with insurgents in Iraq was jailed without bail in his first court appearance Tuesday 11/02/2010 since his arrest last month.
Abdel Hameed Shehadeh from Staten Island who was arrested in Hawaii, on 10/26/2010, didn't enter a plea to charges he made false statements to authorities investigating an international terrorism.
A criminal complaint unsealed last month said the FBI and the NYPD  had been investigating Abdel Hameed Shehadeh "and several other individuals in connection with a plot to travel overseas and wage violent jihad against the United States and other coalition military forces."
The complaint alleged that Abdel Hameed Shehadeh, who was born in the USA, initially caught the attention of U.S. authorities by buying a one-way ticket to Pakistan in 06/2008. Once he arrived there, Pakistani officials wouldn't allow him into the country and he returned to New York (see also – American-Jihadists).
In 10/ 2006, the complaint said, Abdel Hameed Shehadeh went to Times Square to try to join the Army. It said when a recruiter asked him if he'd traveled overseas, he lied and said he'd only been to Israel.
Later that month, Abdel Hameed Shehadeh tried to fly from Newark, N.J., to Jordan, where he again was denied entry. Once he returned to the United States on a flight to Detroit, investigators confronted him about what they say were radical writings and videos he posted on the Internet.
Abdel Hameed Shehadeh, using different names, operated three Web sites . The complaint said that under questioning, he admitted that one of his websites was "designed to mirror and reformat the teachings of radical U.S.-born Muslim cleric Anwar al-Awlaki" and "that in the past, he agreed with and sympathized with Al-Qaeda's violent jihad against the West." He was in contact with Jesse C. Morton and his Revolution Muslim group in New York.
The complaint said Abdel Hameed Shehadeh insisted he tried to go to Pakistan for religious, not military, training. But witnesses who knew him told investigators that he instructed them that it was the duty of Muslims to fight jihad — and that signing up in Times Square was the best way to achieve his goal.
Shehadeh "informed (one witness) that he hoped to be deployed to Iraq," the complaint said "At the time he was applying to join the military, Shehadeh told (the witness), when he arrived in Iraq, he intended to commit 'treason' and fight United States soldiers."
The complaint said Abdel Hameed Shehadeh traveled to Hawaii in 04/2009. There, he bought an airline ticket to Dubai in June, but was intercepted by FBI agents who told him he was on a "no fly" list. In subsequent interviews, he allegedly admitted he had hoped to join the Taliban and receive "guerrilla warfare" and "bomb-making" training, the complaint said.
*Frederick Cohn, the lawyer for accused terrorist Abdel Hameed Shehadeh, according to his name a Jew himself, is planning on asking a New York judge to exclude Jews from the jury during his client's trial, New York media reported on Monday 03/11/2013.
* Related topics- 





2010 -TERROR SUSPECTS ARRESTED IN U.S 






10/2010 -ALLEAGED TERRORIST FAROOQUE AHMED ARRESTED IN U.S






10/2010 – AMERICAN AL QAEDA URGES LONE ATTACKS IN THE WEST





**********************
Read more