– MANY KILLED IN KABUL, AFGHANISTAN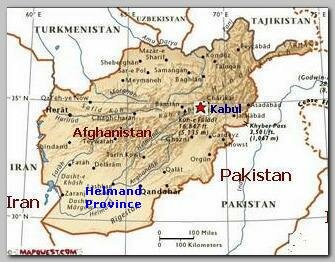 Near Kabul, Afghanistan's capital, more then 27 people were killed on 09/29/2007 morning, at about 06:30 local time, when a suicide bomber attacked a bus carrying army personnel. According to official numbers more then 4,000 people have been killed and more then 100 suicide attacks were carried out in 2006 as Afghan and foreign forces battle Taliban fighters.
More than 3,000 people have been killed this year from 01/2007 and there are an increasing number of suicide attacks.
Just a day before this deadly suicide attack, on 09/28/2007, Gen Dan McNeill, the commander of the 40,000 NATO-ISAF troops in Afghanistan, said to a BBC correspondent that despite the successful military strategy he is concerned that the job of holding the ground would not be done effectively by Afghan national security forces. Some of the ground taken may have to be taken all over again next year if the Taliban regrouped over the winter.
Gen Dan McNeill referred specifically to Helmand province in South Afghanistan where 25 British troops have been killed in the past six months.
Summary ;
There is no deference between Iraq and Afghanistan; the same problems, the same frustration and probably also the same chances to win the war.
* Related topics – 
10/2007 – AFGHANISTAN PEACE JIRGA 
08/2007 -TORA BORA OPERATION 
*****************
Read more ;