TWO TEENAGER SUSPECTED TERRORITS BACK IN U.K
TWO TEENAGER SUSPECTED TERRORITS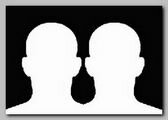 Two British teenagers, Mohamed Abdallah and Iqbal Shahzad, arrested by anti-terror police in Kenya are back in Britain after having been deported on Wednesday 10/19/2011.
Both are expected to be closely questioned by police in the UK over fears that they had been radicalised by militant Islamists. Mohamed Mohamed Abdallah, of Somali descent, and Iqbal Shahzad, of Pakistani descent, were arrested in Kenya at the last weekend. Both went missing from their homes in Cardiff, south Wales, more than a week ago.
Abdirhman Haji Abdallah, told of his desperate dash to Kenya fearing his son Mohamed planned to join Islamist rebel group al-Shabab. He met the authorities in Kenya, identifying the teenagers to the police and passing a photograph of his son to them.
Both teenagers, believed to be aged 18, were arrested before crossing the border into neighboring Somalia. They were escorted on to a plane in Nairobi, the capital of Kenya, and deported.
Police have now revealed that both were under surveillance from the moment they arrived in Kenya. Their movements were closely followed by Kenyan security forces as they travelled around the country. Their counterparts in Britain may now wish to take similar action to ensure the teenagers represent no threat to security here. "They left for Britain this morning after being escorted on to a plane. They were not released but deported," said Charles Owino, deputy spokesman for the Kenyan police.
He said Kenya was concerned about potentially radicalised Islamists using the country as a "gateway" into Somalia. He said the problem was a "severe concern" for the country and something which it takes very seriously (see also – Deportation 03.25.10).
On Sunday 10/16/2011 Kenyan regiment entered to Somalia, allegedly to create a buffer zone inside Somalia (see -Almadow Operation).
* Related topics ;





12/2010 -9 SUSPECTS CHARGED WITH TERROR IN U.K






12/2010 -3 KILLED IN NAIROBI BUS BLAST









02/2009 -SOMALI RADICALS 'IMPORT TERROR TO U.K'
**********************************