U.S WARNS OF TERROR ATTACK IN NAIROBI
U.S WARNS OF TERROR ATTACK IN NAIROBI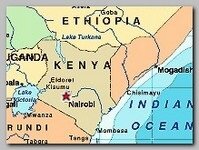 The USA Embassy in Nairobi has warned, on Monday 04/23/2012, of impending terror attacks targeting hotels in Nairobi and government buildings. An advisory from the embassy said the timing of the attacks was unclear, but intelligence information showed the planning was in the final stages.American nationals have been cautioned to remain aware of their surroundings at all and be vigilant of their personal security.
"The Embassy informs US citizens residing in or visiting Kenya that the US Embassy in Nairobi has received credible information regarding a possible attack on Nairobi hotels and prominent Kenyan government buildings," the statement advised.
Kenya has continuously been on high alert since defence forces launched an offensive against Somalia's militia group, al-Shabab, which has been blamed for a series of cross-border attacks (see – Almadow Operation).
In the latest attack on April 1, one person was killed and 18 others wounded when explosives went off in the coastal city of Mombasa and a nearby town.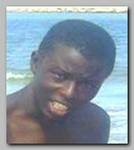 On 05/07/2012 the Kenyan police chief released the photograph of
Amar
whom the police said was behind the 04/29/2012 grenade attacks in Nairobi which left at least two people dead and more than 15 others injured. The police said Amar's picture was taken in a beach in Kismayu, Somalia, a few months ago before he returned to Kenya to carry out grenade attack on God's House of Miracles International Church in Nairobi, which al-Shabab has since claimed responsibility.
* Related topics ;


03/2012 -5 KILLED IN NAIROBI GRENADES ATTACK

10/2011 -ONE KILLED IN SECOND EXPLOSION IN NAIROBI

*******************************