PROMINENT AFGHAN PM AHMED KHAN KILLED BY SUICIDE BOMBER
PROMINENT AFGHAN PM AHMED KHAN KILLED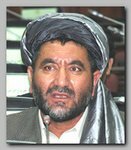 A prominent Afghan PM
Ahmed Khan
and at least 20 people have been killed and about 40 others injured in a suicide attack in northern Afghanistan on Saturday 07/14/2012.
The attacker embraced legislator Ahmad Khan Samangani (from Samangan), a former militia commander, in front of guests at his daughter's wedding in Aybak, Samangan province, before detonating the explosives strapped around his waist, a security forces spokesman said.
The wedding had attracted a list of guests including parliamentarians, senators and the head of intelligence for the province,
Mohammed Khan
, who was also killed in the blast early Saturday. The police chief for western Afghanistan was also killed. The bride and groom survived, but never got the chance to exchange vows.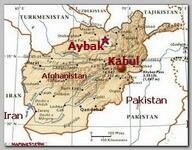 Taliban spokesman Zabiullah Mujahid told the Associated Press in a phone call that the Taliban neither confirmed nor denied responsibility for the attack. The Islamic insurgency in the region is dominated by Hizb-i-Islami led by Gulbuddin Hekmatyar.
President
Hamid Karzai
condemned the bombing, saying it was "carried out by the enemies of Afghanistan", a term normally used by Afghan officials to refer to the Taliban. He also appointed a delegation to investigate the attack (see also -Karzai 07.12.11).
An ethnic Uzbek, Ahmed Khan was a militia commander during the decades of conflict in Afghanistan, when his forces held sway in the area. Khan fought tenaciously against the Taliban in difficult circumstances and was one of the most significant anti-Taliban commanders of the North. His killing came a day after a regional head of women's affairs,
Hanifa Safi,
was targeted and killed by a car bomb in Afghanistan's East.
Hanifa Safi was killed while driving through the capital of Laghman province, Mehtar Lam, when a bomb attached to her car exploded, provincial governor spokesman
Sarhadi Zwak
said.
The next day, on Sunday 07/15/2012, an Afghan government minister
Obaidullah Obaid,
the higher education minister survived a bomb attack on his motorcade in northern Afghanistan, as he was travelling from Baghlan to Kunduz, but two of his bodyguards were wounded, provincial officials said.
The Taliban is fo shake and disintegrate Hamid Karzai's regime ahead of the coming withdrawal of NATO-ISAF from Afghanistan scheduled to be finished by the end of 2014 (see – Petraeus W Plan).
* Related topics ;


05/2012 -ANOTHER AFGHAN PEACE NEGOTIATOR, ARSALA RAHMANI, SHOT DEAD

04/2012 -ANOTHER PEACE BROKER KILLED IN AFGHANISTAN

09/2011 -BURHANUDDIN RABBANI KILLED IN HIS HOME IN KABUL 
*********************************