– ROGUE AFGHAN POLICE OFFICER KILLED 3 BRITISH TROOPS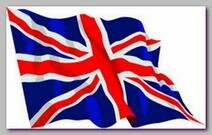 Three British soldiers have been killed, on Sunday 07/01/2012, by a gunman wearing a police uniform in southern Afghanistan, the Ministry of Defence (MoD) has said on Monday 7/02/2012. This kind of incidents, in which Afghan security personnel kill NATO-ISAF colleagues, became very frequent in the last year in Afghanistan (see – Afghan-Trend). Two of the British soldiers served with the 1st Battalion Welsh Guards and one with the Royal Corps of Signals.
The MoD said the soldiers were shot and fatally wounded on Sunday as they left a checkpoint in Helmand province, in Kamparack Pul in Nahr-e-Saraj, where the soldiers were attending a meeting of elders. More than 20 foreign personnel have been killed in so-called rogue shootings in Afghanistan this year. he gunman was injured and later detained, NATO said.
The soldiers were part of a Nato-led Isaf force who have been training Afghan counterparts ahead of a handover of security responsibility by 2014 (see – Petraeus W Plan ).
L/Cpl Lee Thomas Davies, 27, from the 1st Battalion Welsh Guards, and Cpl Brent John McCarthy, 25, of the Royal Air Force, were shot dead at a patrol base in the Lashkar Gar district of Helmand Province by rogue members of the Afghan police force, on 05/14/2012.
Observers say the rogue shootings have eroded morale among foreign forces.
BBC defence correspondent Caroline Wyatt says background checks are carried out on Afghan troops and police in a bid to ensure that people are not sympathetic to insurgent factions.
The attack appears to be the latest in a string of attacks in which members of the Afghan security or police forces have opened fire on international allies.
* Three days later, on 07/04/2012, another rogue Afghan soldier, in Wardak province NATO base, shot and wounded 5 NATO-ISAF soldiers believed to be Americans (see also – Wardak 09.10.11 ).

* Related topics ; 
***********************************
BBC NEWS
TELEGRAPH-U.K
MORE IN BBC