MILITANT JEREMY SIDNEY SHOT DEAD IN STRASBOURG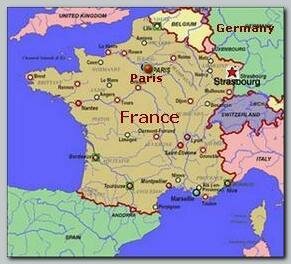 Jeremy Sidney, 33, has died after an anti-terrorist operation in the French city of Strasbourg, according to reports on Saturday 10/06/2012 (see also – Strasbourg plot). 

Jeremy Sidney has a criminal record and had been sentenced to two years in prison in 2008 for drug trafficking. Jeremy Sidney converted to Islam just recently. 
The man was shot and fatally wounded in the Northeast French city while he

was being arrested at the home of "one of his two religious wives", a woman aged 22 and clad in a niqab with a girl of six and a one-month-old baby,

a source close to the inquiry said. According to initial reports, the man shot at police who returned fire (see also – Toulouse Shootings).

"The group was met with a .357 Magnum (revolver)," said

Norbert Georgel

, secretary for the region's police union, who said the wounded officer's life was not in danger.



The police unit was fired on after entering a fourth-floor apartment at about 06:00 a.m. (0400 GMT) in the Esplanade district of Strasbourg and an officer was wounded by shots that hit his bulletproof vest and helmet.
Neighbours told Reuters that a couple had lived in the apartment with their two children for the past four to six months. The man was bearded and the woman wore the Muslim full-face veil, they said.
According to a judicial source, the operation was part of the investigation into an incident on 09/19/2012, when "a minimally powerful explosive" was hurled into a Kosher grocery store in Sarcelles, in the Paris suburbs. The incident left one person slightly injured but triggered strong reaction in the town's large Jewish community (see – Itbah Al-Yahud).
Jeremy Sidney's DNA was found on homemade improvised bomb used in the Sarcelles attack.
In the Strasbourg operation, three police officers were lightly wounded, protected by their bullet-proof vests and helmets, the judicial source added. The anti-terror operation which was continuing on Saturday was being conducted in several cities around France. 

 Ten Islamic militant suspects were arrested in the coordinate operation.



* Related topics ;


07/2012 -SUSPECT TERROR FINANCIER ARRESTED IN FRANCE

***********************************