– SYDNEY 2003 PLOT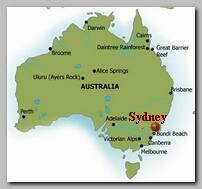 On 10/27/2003 the Australian police made public the arrested of few Islamic terror suspects in Sydney accused of plotting terrorist attacks on the national electricity grid and several defense installations.
The first to be arrest on 10/03/2003 was the Frenchman Willie Brigitte – nick name Abdul-Rahman – who was deported to France on 10/17/2003 and immediately arrested there.  When the French authority was about to announce Willie Brigitte's arrest, on 10/27/2007, the Australian police moved in and arrested the other two suspects of the Sydney 2003  plot in Sydney region.   
The suspects arrested were: Faheem Khalid Lodhi, an architect from Pakistani descent, who in 10/2001 attended a training camp in Lahore, Pakistan, operated by banned terrorist organization Lashkar-e-Toiba. He was suspected to be the ringleader of the Sydney 2003  plot and a local Imam in one of Sydney Mosques Bilal Khazal.
According to Australian security services – ASIO the cell was operational at least from 05/2003 when Willie Brigitte arrived to Australia. Since Willie Brigitte was facing in France charges related to Ahmad Shah Massoud's assassination, on 09/09/2001, in North Afghanistan, there is no doubt that the Sydney 2003  plot is linked to Al Qaeda and its international terror network.
It was Willie Brigitte's responsibility to coordinate the arrival of explosive experts from Chechnya to Australia, especially to assemble a car bomb, in order to time the attack to the days that the Rugby World Games were scheduled to be played in Sydney in late 2003 and to explode the car in a crowd gathered to one of the World cup games.
In 08/2006 Faheem Khalid Lodhi was convicted of planning a terrorist act and sentenced to 20 years imprisonment, with a 15 year non-parole period.
* Related topics – 
–
04/2011 -IYAD ABU ARJA ARRESTED IN ISRAEL 
02/2011 -TERROR THREAT AGAINST AUSTRALIAN AIRPORTS  
******************************
Read more  ;