– AUSTRALIAN ACTIVISTS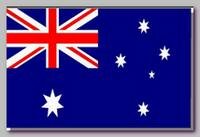 * Abdul-Rahman Ayub and his twin brother Abdul-Rahim Ayub were born in Indonesia in the early 60s'. In the early 80s' they went to fight in Afghanistan. See – Abdul Rahman Ayub .  
* Bilal  Khazal was born in 1970 in Lebanon. He arrived to Australia in the late 80s' and is married with two children. He lives in Lakemba, a suburb of Sydney, Australia. The Lakemba Mosque's Imam Taj el Din Hilaly was a controversial figure in Australia. See –  Bilal Khazal .   
* David  Hicks, an Australian citizen, was born in Australia, on 08/07/1975, to a Christian family in the southern city of Adelaide. As a teenager, he experimented with drink and drugs and was expelled from school at 14. See – David Hicks . 
* Faiz  Muhammad was born in Sydney, Australia, in 1971. In his teens Faiz  Muhammad was a boxer.  He studied Islamic law in Saudi Arabia in the 90s', which granted him the title 'Sheikh'. See – Faiz Muhammad .
* Joseph Terrence Thomas, also known also as 'Jihad  Jack', was born in Australia in 1973. He is married and a father of two and made his living as a Taxi driver in Melbourne. See – Joseph Thomas .  
* Jack George Roche was born in 1953 as Paul George HOlland in Hull, Yorkshire, UK. In 1978 Jack  Roche immigrated to Australia where he worked as a taxi driver and factory worker. See – Jack Roche .
* Izhar  Ul-Haque was born in 1983 in Pakistan. He came to Australia with his parents in 1998 and in 2001 enrolled as a medicine student in Sydney. See –  Izhar Ul-Haque . 
* Mathew  Stewart, an Australian citizen, was born in 1977. He joined the Australian army in 1997 and served with the army in East Timor, in a Muslim society. See – Mathew Stewart .
* Rayed Mohammed Abdullah Ali was born in 1978 in Saudi Arabia. He traveled on a Yemeni passport as his father was from Yemen descent. See – Rayed Abdullah Ali .
* Taj el-Din Hamid Hilaly was born in Egypt in 1941 and is a follower of Sayyid Qutb. He arrived to Australia from Lebanon in 1982 on a tourist visa. See –  Taj el-Din Hilaly.
* Taha  Abdul Rahman a Muslim Australian citizen was born in 1978. He is married and has two daughters. See –  Taha Abdul Rahman . 
*
Zac

 

Mullah –
was born in 1983 in Sydney, New South Wales, Australia to a Muslim family from Lebanese descent. See –
Zac Mullah 
* Related topics –
12/2010 -3 AUSTRALIANS CONVICTED FOR TERROR 

03/2006 -MELBOURNE SUSPECT ACTIVISTS
************** ***************