– HOLY LAND FOUNDATION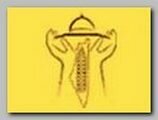 Holy Land Foundation for Relief and Development was founded in Dallas, Texas, in 1992 by Ghassan Elashi, his brother in law Mousa Abu Marzook, a senior Hamas leader, and Shukri Abu Baker, the President of the 'Occupied Land Foundation' that was established in California, USA, in 1989 and operated in Western Europe, USA and other countries. Holy Land Foundation was a reorganization and expansion of the 'Occupied Land Foundation'.
The Holy Land Foundation described its object "to find and implement practical solutions for human suffering through humanitarian programs that impact the lives of the disadvantaged, disinherited, and displaced peoples suffering from man-made and natural disasters".  The focus of Holy Land Foundation was the Palestinian people but the foundation also provided assistance to Muslims in Bosnia and Kosovo and even to victims of natural disasters inside USA.  Holy Land Foundation raised money openly and publicly also through the web.
In 12/04/2001, in the aftermath of The 9/11, The Holy Land Foundation Treasury's Office of Foreign Asset Control in US designated Holy Land Foundation as a designated terrorism financier and the European Union froze its European assets.
US prosecution claimed Hamas controlled the charities to which $12.4m were sent between 1995 and 2001, when the Holy Land Foundation was closed. The Holy Land Foundation also provided economical support to families of senior Hamas military wing commanders killed by Israel. 
On 07/27/2004 Holy Land Foundation and 5 of its senior managers were charged in Dallas, Texas, for providing material support to foreign terror organization such as Hamas.
The defendants were: President Shukri Abu Baker; Chairman, Ghassan Elashi,  executive director, Haytham Maghawri and four others: Mohammad el-Mezain, Akram Mishal, Mufid Abdulqader and Abdulraham Odeh. Five of the seven have been arrested. Haytham Maghawri and Akram Mishal have not been found and are considered fugitives. 
On 12/09/2004 a federal magistrate judge ordered two Islamic charities, the Holy Land Foundation and the Islamic Association for Palestine, along with a man – Muhammed Khalil Salah, accused of raising money for the Palestinian militant group Hamas, to pay $156 million to Joyce and Stanley Boim, whose 17-year-old son, David, was shot by Hamas activists in 1996 in the West Bank.
On 10/22/2007 a mistrial was declared for four former managers of the Holy Land Foundation: Ghassan Elashi, Shukri Abu Baker, Abdurahman Odeh and Mohammed el-Mezain. The charges against a fifth defendant Mufid Abdulqader were dropped.
Epilogue ;
On Monday 11/24/2008, a US court in Dallas, Texas, has convicted Holy Land Foundation and five of its former leaders of all 108 charges in the largest "terrorism" financing trial in US history. The Texas jury reached its verdict after eight days of deliberations over whether the former Holy Land Foundation for Relief and Development, once the largest US Muslim , had given money to the Palestinian group Hamas.
The , which was shut down seven years ago, was accused of giving more than $12m to support Hamas, which was designated a "terrorist organisation" in 1995 by the USA government.
Ghassan Elashi, Holy Land's former chairman, and Shukri Abu-Baker, the 's ex-chief executive, were convicted of a combined 69 charges, including supporting a specially-designated "terrorist" organisation, money-laundering and tax fraud, The Associated Press reported.
Mufid Abdulqader, Khaled Mashaal's brother, and Abdulrahman Odeh were convicted on three counts of conspiracy, and Mohammed El-Mezain was convicted on one count of conspiracy to support a "terrorist organisation". The Holy Land foundation itself was convicted on all 32 counts.
* Related organizations –
–
SAAR FOUNDATION – SAFA 
BENEVOLENCE INTERNATIONAL FOUNDATION – BIF 
COMITE' BIENFAISANCE ET DE SECOURS AUX PALESTINIENS – C.B.S.P  
INTER-PAL FOUNDATION  
**********************************
Read more  ;